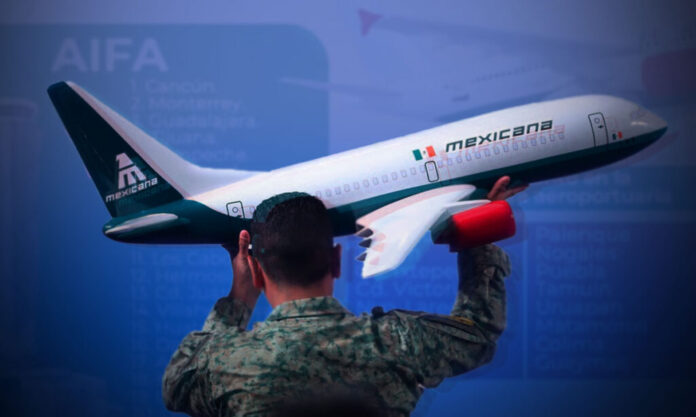 Investigators revealed that Mexicana de Aviación does not have rented aircraft and does not have permission to fly, although they have already announced that it will operate soon.
Mexicana de Aviación, the first state airline in the country and in charge of Sedena, is not ready to begin operations even though it had been announced for December of this year.
François Duflot, an aviation analyst at Bloomberg Intelligence, revealed that as of October 19 there were no planes registered in the company's name and no flights scheduled for the following months.
Although at first the news spread that it was possible to buy flights, a few days later the Secretariat of National Defense (Sedena) itself revealed that they still did not have permission to operate as an airline.
And although the website is available, users say it is impossible to check dates, times or scheduled flights, as it does not work well.
"At this point, I see an airline with no planes and no scheduled schedules… There's not much you can do with that."
Duflot admitted that Mexicana de Aviación is also not on the lists of airlines certified to operate in Mexico .
Why can't Mexicana de Aviación still manage its own flights?
The Federal Government hired SAT Aero Holdings to look at aircraft rentals, employees, etc. However, the same consumers who have submitted requests for information say they have no answers.
Andrés Manuel López Obrador (AMLO) himself said that this had been the best company to manage the rental of aircraft, but until now, of the 10 Boeing 737-800 that had to be delivered, there are none.
Despite all this, on the morning of Monday, October 23, AMLO announced that Mexicana de Aviación will have its first flight departing from Felipe Ángeles International Airport (AIFA) on November 30.
Source: momentofinanciero.mx
Mexico Daily Post