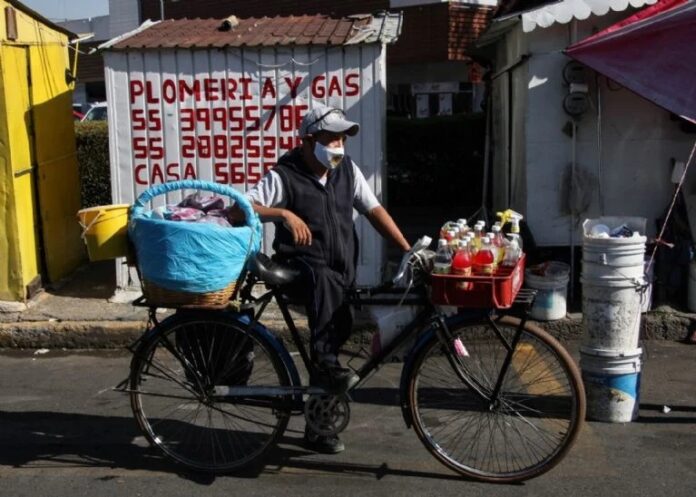 You can find them in the Metro, schools, or in the middle of the street. That's right, basket tacos are a very characteristic flavor of Mexico City.
There is a wide variety of stews and the most common are those made with pork rinds, beans, and potatoes, but there may also be others that are more exotic.
However, several people would like to eat this CDMX delicacy and the best of all is that there is a place rated as the best and here we tell you where it is.
The restaurant where they sell the best basket tacos
You can eat basket tacos at any time of the day, it doesn't matter if you go to school or work, if you crave it then it is valid to buy two or three to satisfy your appetite.
But what place is good to eat? Well, Taste Atlas not only qualifies this food as one of the best in Mexico, it also mentions which restaurant sells the best and here we tell you which one it is.
The restaurant is called "Los Especiales" and is located at 71 Francisco I. Madero Street/ Monte de Piedad, near the Zócalo of the Historic Center.
There you will find several flavors such as:
Refried beans
Mutton in marinade
Dad
Green mole
Pork rind
Many people write not only that they are delicious tacos, but they are also surprised with their flavor and this is because, even though they are very everyday stews, they have something unique that makes this street stand special.
Although they are tacos that were popularized in Mexico City, they are originally from Tlaxcala and have a soft, moist, and steamed consistency.
Their filling is any stew you crave and they are commonly consumed in the mornings, but there is no time to eat tacos.
People who sell basket tacos are recognized because they have a basket, on a bicycle, that is covered in fabric, in addition to having a container with green sauce.
If you find a person with these characteristics, don't hesitate and buy from them because apart from tasting delicious, they will take away your hunger.
Source: Radio Formula
---