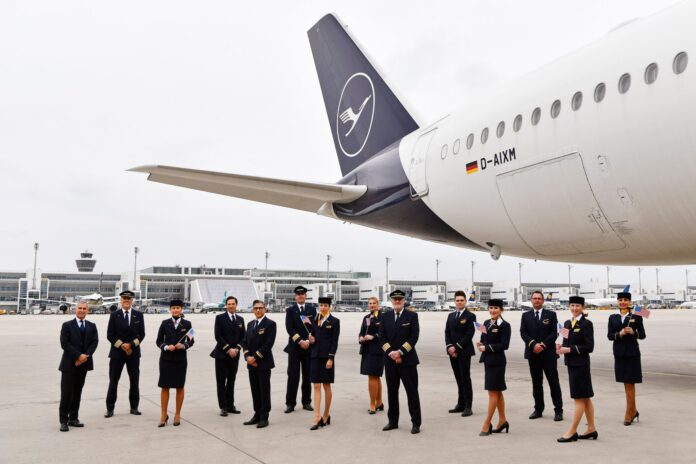 Lufthansa resumes operations between Munich (MUC) and Mexico City (MEX) as of June 2, 2023: the company's last operation on this service was on March 15, 2022. With the restart of this route, the German carrier once again offers two destinations in Latin America from the Bavarian capital.
According to data obtained by Aviacionline through the Federal Civil Aviation Agency (AFAC), Germany is Mexico's fourth most important European market and between January – October 2022, 423,281 passengers have been mobilized, with an occupancy factor of 86.03% on 1,607 flights. Lufthansa is the largest airline operator in this market with a 50.2% share.
By June 2023, the German airline will have an offer of 6,854 seats per week between Germany and Mexico, this represents a capacity recovery of 85.4% compared to 2019 levels. Currently, Lufthansa offers daily flights between Frankfurt (FRA) and the Mexican capital in Boeing 747-8i with a capacity of 364 seats in four classes.
Flight itinerary
Munich – Mexico City Flight LH 520 MUC 15:15 – MEX 20:15 Wednesday, Friday and Sunday.
Mexico City – Munich Flight LH 521 MEX 21:55 – MUC 17:10+1 Wednesday, Friday and Sunday.
The route will be operated on Airbus A350-900 aircraft seating 293 passengers in three classes (48 Business Class/21 Premium Economy/224 Economy) and promotional fares are available from EUR 431 each way.
In 2019 between Munich (MUC) and Mexico City (MEX), 119,452 passengers and 3,850.9 tons of cargo were handled in 498 operations. The Bavarian capital was the sixth busiest European route from Benito Juarez International Airport (MEX).
Mexico is one of Lufthansa's main markets in Latin America and one of its strongest post-Covid recoveries; between January – October 2022, the airline handled 203,253 passengers and 6,953 tons of cargo to/from the Aztec country in 674 operations.
Lufthansa's schedule between Latin America and Munich for summer 2023.
(Sourced through Cirium, subject to change)
Rio de Janeiro (GIG): five weekly flights.
Mexico City (MEX): three weekly flights.