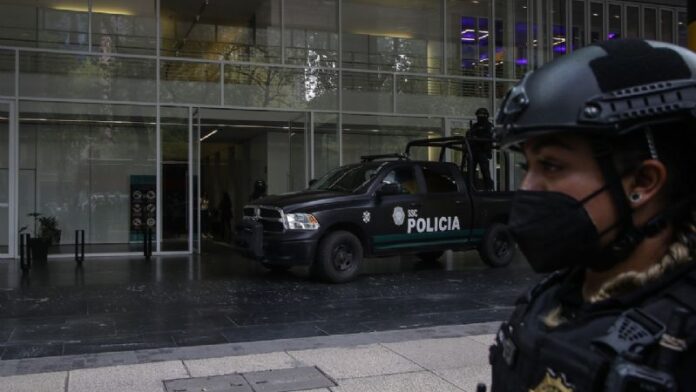 The Mexican capital is better evaluated than the city of Florida comparing the number of homicides per 100,000 inhabitants.
Mexico City is safer than the American cities Miami, Denver and Dallas, according to a Latinometrics analysis.
The data visualization and information firm on new companies, markets and trends in Latin America published on its Twitter account a comparison of homicide rates in various Latin American and US cities.
The figures, taken from the Bloomberg Homicide Monitor, reflect that Mexico City is currently safer than the Americans Dallas (Texas), Denver (Colorado) and Miami (Florida).
"One would have thought that Miami, the US capital of the Latin world, would be less dangerous than most major Latin American cities. However, when compared to the most common measure of how safe a city is – homicides per 100,000 inhabitants – Miami actually ranks worse than Buenos Aires (Argentina), São Paulo (Brazil), Santiago (Chile) and Mexico City," says Latinometrics.
The publication includes a comparative chart in which the Mexican capital appears with 9.96 homicides per 100,000 inhabitants, while Miami has 10.70.
In fact, in that same box, CDMX appears better located than 10 other cities, including Oklahoma, San Antonio, Charlotte, Sacramento and Los Angeles.
The analysis qualifies that Mexico "undoubtedly has a crime problem: five of the ten most dangerous cities this year are in our country."
"But Mexico City, which often has a bad reputation in terms of crime, has been reducing its homicide rate since 2019," the firm says.
In other tweets in his thread, Latinometrics highlights the gastronomic offer of CDMX and its reasonable cost of living; These factors, together with the downward trend, make the Mexican capital one of the most attractive cities at the moment, he considers.
"Digital nomads are flocking to Mexico City, which ranks seventh globally for remote work. And it has become a technological/business powerhouse: in the last two years, seven unicorns (highly valued start-ups) have emerged from the city", notes Latinometrics.