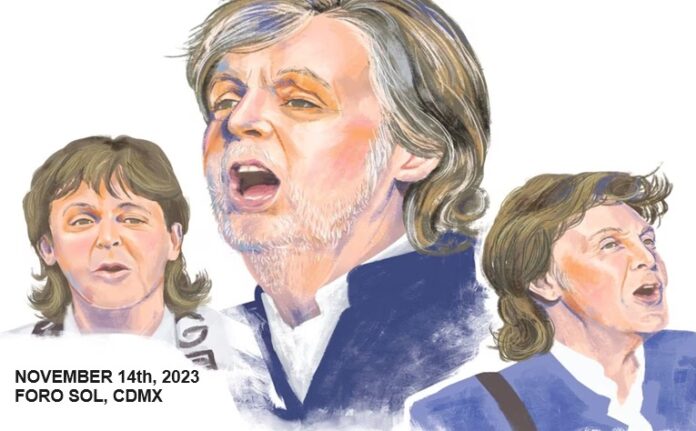 British music icon Paul McCartney is back in Mexico City for a concert tomorrow, Tuesday, November 14.
The performance is part of his international Got Back Tour and marks his first appearance in the Mexican capital in six years.
The former member of The Beatles shared the news in a video via Instagram, with the Mexican promoter Ocesa also confirming the event in an official statement months ago.
"I'm thrilled to announce that I'll be heading to Mexico for some concerts with my Got Back Tour in November. Mexico holds wonderful memories for me. Whenever we're there, we have a blast. So let's make more great memories… let's rock… let's roll. And let's have a party! Party!" McCartney conveyed this through the promoter's press release.
Paul McCartney's concert in Mexico City is scheduled for November 14. It's his first performance in the city in six years, part of his international Got Back Tour.
Tomorrow, Tuesday, November 14, in Mexico City, fans expect Paul to perform it for the first time on stage, so some will carry the printed lyrics of the song. Whether it happens or not, the Beatle's visit is already a historic event.
Source: OEM