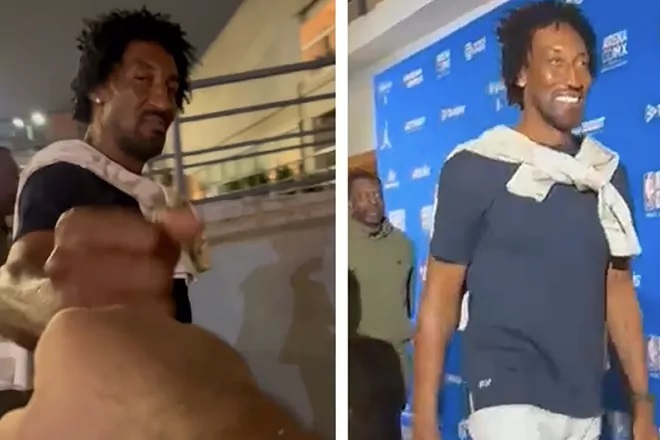 The big event of the night was undoubtedly the NBA game between the Atlanta Hawks and the Orlando Magic that took place at the Palacio de los Deportes in Mexico City, with one of the guest stars being the legendary Scottie Pippen, who had been on a promotional tour beforehand to meet the fans.
The six-time NBA champion, who played alongside Michael Jordan at the Chicago Bulls, is a big part of the reason why the NBA became popular in Mexico during the 1990s, and he received a huge reception from the fans in the arena.
Scottie Pippen goes to Mexico
Scottie Pippen was given a standing ovation at the Palacio de los Deportes before the game between the Magic and the Hawks, as the crowd chanted his name as he sat in the front row to watch the game.
Sitting next to him were two well-known Mexican performers, Peso Pluma, as well as pop singer and actress, Danna Paola. Pippen took pictures with both.
Source: Marca