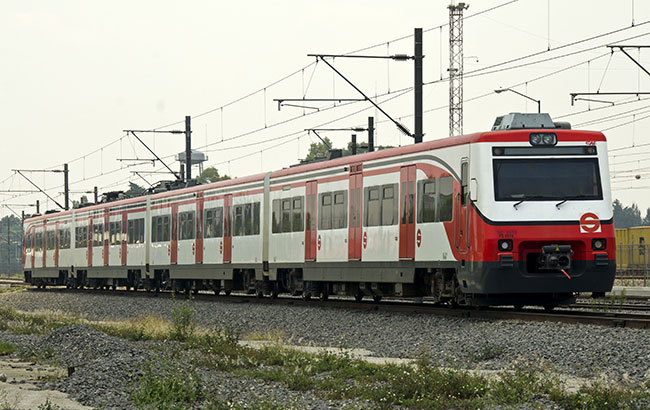 This route will be possible thanks to the Suburban Train terminal that will be built within the AIFA facilities. There will be no need to transfer.
Soon you will be able to move more quickly from Mexico City to the new Felipe Ángeles International Airport (AIFA).
This journey will be possible thanks to the Suburban Train terminal that will be built within the AIFA facilities.
According to Jorge Nuño, Secretary of Infrastructure, Communications and Transportation (SICT), the travel time of the Suburban Train from the Buenavista station to the Santa Lucía airport will take 39 minutes, and without the need to transfer.
"Two points that I would like to highlight about the Suburban Train are that one of them will provide high certainty to passengers, since they will be able to get on at the Buenavista station and travel 39 minutes with a high probability of arriving in that time without any transfers", he stated during the morning press conference of President Andrés Manuel López Obrador.
In addition, the head of the SICT stressed that AIFA will be the first international airport in Latin America to have a suburban train terminal in its facilities.
The construction of this road will consist of 23 kilometers of distance, of which the construction of 15 km is in charge of the SICT; while the remaining eight will be built by the Ministry of National Defense.
"The expansion of the Buenavista Suburban Train to AIFA, which is a project headed by the Mexican government, implies the connectivity of a suburban branch from Lechería to AIFA," added Nuño.
Up to now, this stretch of expansion has registered progress of 39%. According to official sources, the road assembly consists of 10 fronts.
This option will be added over time to the various public transport options offered so that users can reach the new Santa Lucía airport, in the State of Mexico.
How to get to AIFA by public transport?
Currently there are several public transport options by which you can move to the new Santa Lucia airport.
Here we list some of these options:
-Direct trips by E bus.
-From the Central Camioneras del Norte and Sur, through the ETN line.
-Mexibus, from the Indios Verdes or Ciudad Azteca Metro stations.
-Concessioned trucks and minibuses.
So now you know, at the moment there are several options to get to the new airport by public transport. And soon, the travel time by this means may be shortened thanks to the expansion of the Suburban Train.
Source: Mexico Desconocido