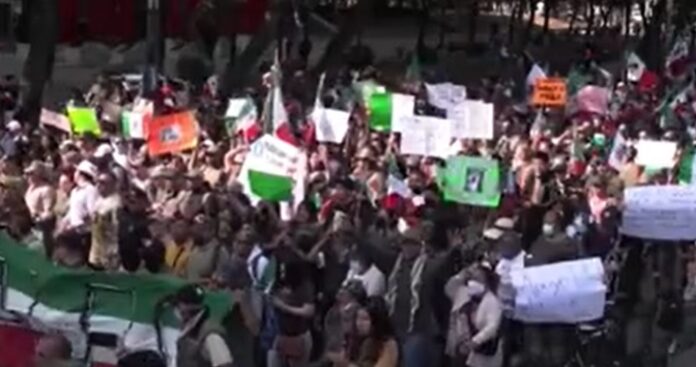 Dressed in green, about 400 people marched from the Angel de la Independencia monument to the Zocalo square in defense of soldiers.
The protesters specifically called for the release of four soldiers detained for their alleged involvement in a massacre in a northern Mexican border city.
A local human rights group alleged in February that the soldiers killed five unarmed young men driving to their homes in a pick-up truck.
The demonstrators asked Mexican president Andres Manuel Lopez Obrador to support the armed forces members and demanded respect for the soldiers' human rights.
Source: Milenio