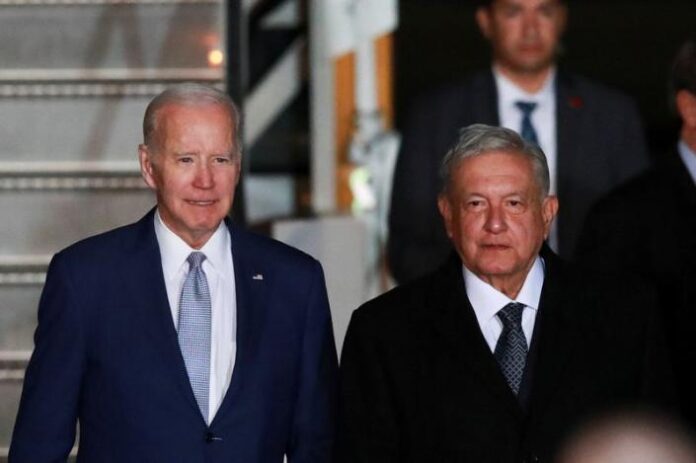 MEXICO CITY, MEXICO.- U.S. President Joe Biden and his Mexican counterpart discussed stronger economic ties, fighting the illegal drug trade, and approaches to curbing illegal migration at a meeting in Mexico City on Monday, the White House said in a statement.
Biden and Mexican President Andres Manuel Lopez Obrador also discussed incentives to promote investment in semiconductor manufacturing along the border in the bilateral meeting, the White House said.
"There are unmatched conditions to start a new policy of economic and social integration in our continent," Lopez Obrador said at the start of the meeting, urging Biden to invest in the region.
Lopez Obrador is hosting Biden and Canadian Prime Minister Justin Trudeau from Monday to Wednesday for the first summit between the three since late 2021.
The talk of a closer partnership comes even as disagreements persist over Lopez Obrador's nationalist energy policies, which led to the launch of a formal trade complaint in July by Washington and Ottawa.
Lopez Obrador said a trade agreement has proven to be a valuable instrument but that there was continuous growth in its Pacific ports with goods from Asia, signaling the countries remain dependent on Asian industrial production.
"Couldn't we produce in America what we consume? Of course, it is a matter of definition and joint planning of our future development," he said during a meeting with Biden.
Since the COVID-19 pandemic battered supply chains, policymakers have stepped up calls for firms to relocate the business from Asia to beef up the economies covered by the United States-Mexico-Canada regional trade agreement.
Source: El Financiero
---