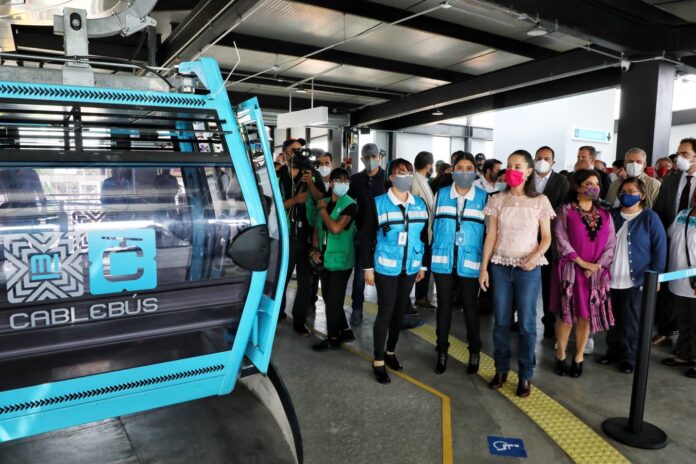 This new line has internet connection in all cabins and stations, seismic alarms, firefighting equipment, for electrical storms, and security cameras for 24-hour monitoring.
The Mexico City government inaugurated this Sunday, August 8th, Line 2 of the Cablebus, which will connect remote areas in the east of the Mexican capital and will transport some 108,000 people daily.
"This is the largest cable car line in Latin America, Mexico City is proudly a Government of the Fourth Transformation of public life in Mexico, which seeks to benefit those who have the least and thereby eradicate inequalities," said Mayor Claudia Sheinbaum during the inauguration of the work.
The service, which will extend over 10.7 kilometers and will have a total of seven stations, will connect on the one hand with line 8 of the subway at the Constitución de 1917 station and on the other with line A of the subway at the Santa Marta station, east of the city.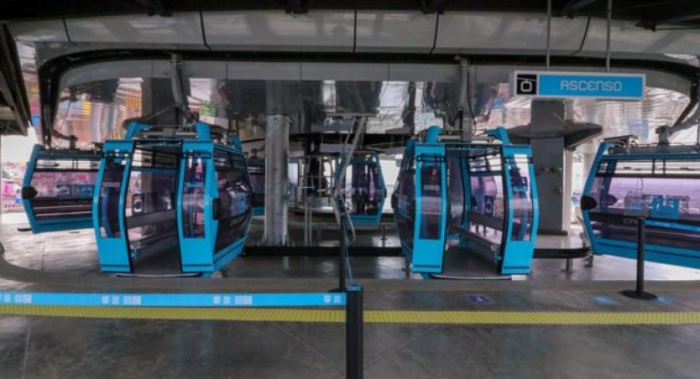 Made up of more than 300 10-seater cabins, the new Cablebús 2 cable car transport system was manufactured by the Leitner company in collaboration with Alfa Suppliers and Contractors.
For a fee of seven pesos (about 35 US cents), this new transport seeks to save 40 minutes compared to a transfer that normally takes 73 minutes, in addition to reducing marginalization in the Iztapalapa area of Mexico City.
This new line has Wi-Fi in all cabins and stations, seismic alarms, firefighting equipment, electrical storms system, and security cameras for 24-hour monitoring.
According to Andrés Lajous, secretary of capital mobility, the work had an investment of 3,189 million pesos (158.7 million dollars) and can offer a service to 5,000 passengers per hour in both directions, which would help people save 50% of transfer time.
Clara Brugada, mayor of Iztapalapa, assured that with this work the district "takes flight" and the lives of its people are transformed for the better.
On July 11, the capital's government began operations on Line 1 of the Cablebús, which connects Indios Verdes and Cuautepec, in the north of the city.
This first line covers 9.2 kilometers and has six stations.
According to Martín Leitner, member of the Board of Directors of Leitner, the company in charge of the construction of the Cablebús, by the end of this year, they expect to have a total of 4 lines operating in Mexico: 3 in the metropolitan area of ​​Mexico City and another in Torreón, Coahuila, that has been in operation since 2016.
Besides, the Mexico City authorities hope to inaugurate Line 3 for the Magdalena Contreras and Tlalpan districts by 2022.
Source: Expansion