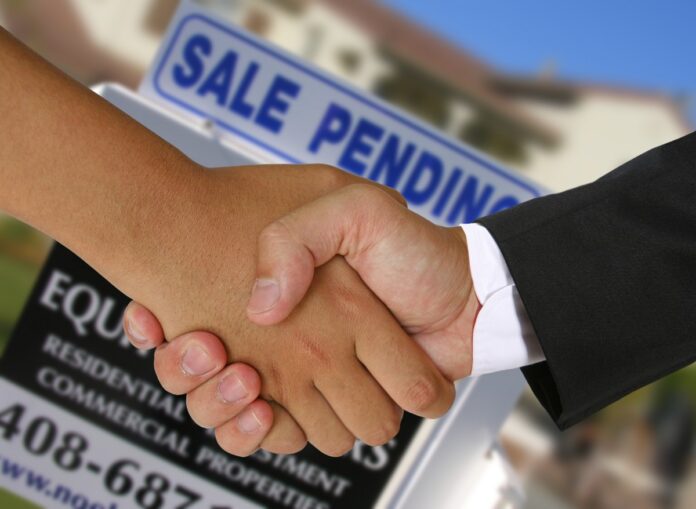 Businesses like buying, selling and even renting real estate involve a lot of money. And when large amounts of money are involved, many scammers seek to take advantage.
Pay attention and to any details to avoid falling into a scam.
Like all scams, real estate scams can come in all shapes and sizes, and if you're not careful, it's very easy to fall victim to one. Fortunately, if you pay attention and know what to look for, you can avoid falling into one of them.
In this guide shared with you by Point2Homes, it analyzes the most common real estate scams and guides you on what you should do to stay safe.
Fake real estate agents and other professionals
Real estate agents and real estate attorneys can be invaluable allies, whether you are buying, selling, or renting property. However, it is essential to research the people you choose to work with. Fake agents and lawyers can steal thousands of dollars from unsuspecting victims, often having them transfer large amounts of cash to their accounts. Once you've done that, you'll never see or hear from them again.
You can avoid falling for these scams by verifying the credentials of anyone you work with. Real estate agents must be fully licensed and current. Before transferring funds to escrow, verify that the escrow account details you have match those held by the seller.
Fake visits from real estate agents
This scam can affect both buyers and renters and involves a fake real estate agent and duplicate listings. They will arrange a visit for you, but at the last minute they will call you to tell you that they cannot attend. They will then suggest that you view the property without them and that the owner will show you around. As a bonus and to apologize for disappointing you, they will make sure you get a lower price. All you have to do is call the real estate agent after the showing and don't sign anything while you're there.
After the visit, they will be in contact with a fantastic price, but you will need to send the deposit as soon as possible to secure it. Of course, if you do, it will go to the scammer's personal account and you will never hear from them again.
You can avoid this scam by going through reputable channels and only working with agents that you verify are legitimate.
Deadline Email Hacking Scam
It's a little more sophisticated and can be harder to spot, as it often involves working with a legitimate, certified real estate agent. The scammer hacks into the real estate agent's email account and plays the long game. They will follow your correspondence over a few weeks to gain a full understanding of your transaction, which is so far in order. But as the deadline approaches, they will strike.
The scammer then sends an email from their real estate agent's account with details of the escrow account into which you must deposit the down payment. As you can guess, this is, of course, the hacker's account.
While it is difficult to detect, it can be avoided by setting some ground rules beforehand. Discuss the escrow process with your agent, insisting that all payment details should be discussed face to face, not over email.
Rental scams you should avoid
Rentals that are too good to be true
First-time renters are another prime target for scammers, who rely on their typically younger victims being unfamiliar with the rental process and easier to pressure into making a hasty decision. The most common form of this scam is an online ad (usually a duplicate of a real ad) placed through a more informal channel, such as Craigslist or Facebook Marketplace. The price will be lower than anything you've seen elsewhere and the landlord is always in a hurry to find a tenant.
The victim calls the number and schedules a visit. But the owner can only meet you somewhere other than the property to hand you the keys. They will pressure you to pay the deposit, usually in cash, and may even give you a set of keys. But you can be sure that the keys don't work and that the scammer will have left with your money in his pocket.
Always use trusted real estate listing platforms and never pay a deposit without seeing the place first. If someone is turning up the heat while offering you a price that's too good to be true, walk away.
Source: Real Estate Market