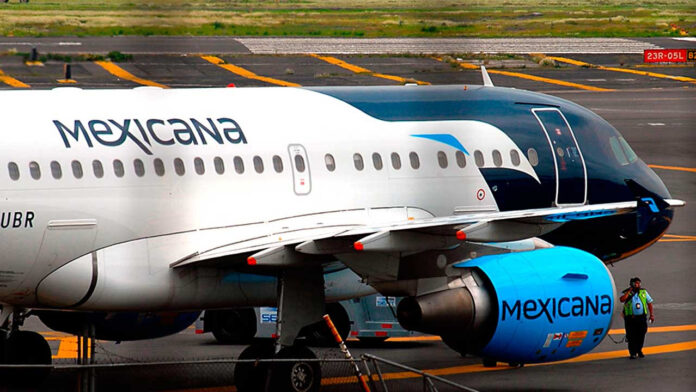 The Mexican Aviation airline, now reborn under the Secretariat of National Defense (Sedena), will start its flights in December, but it has already launched its website, where it announces amenities and promotions, such as complimentary drinks, choice of seat at no extra charge and checked luggage for 15 kilometers free of charge.
Mexicana de Aviación was the country's main airline until it canceled its operations in August 2010 after falling into bankruptcy; This year, the government of Andrés Manuel López Obrador agreed with the 7,407 former workers of this company to pay them 815 million pesos to use the brand for the new State airline.
Now this airline will be managed by Sedena and its main base will be at the Felipe Ángeles International Airport (AIFA), from where it will fly to various routes, according to its website.
Among the destinations it will reach are Acapulco, Campeche, Cancún, Chetumal, Ciudad Juárez, Cozumel, Guadalajara, Hermosillo, Huatulco, Ixtapa Zihuatanejo, La Paz, Los Cabos, Mazatlán, Mérida, Monterrey, Oaxaca, Puerto Vallarta, Tijuana and Villahermosa .
Initially, Mexicana will have tickets between 18 and 20% cheaper compared to other airlines and it is expected that tickets will begin to be sold in the coming days.
The company will have a fleet of 10 Boeing 737-800 aircraft, which have a capacity for 180 passengers; Three of them will arrive this month and the rest in October.
The 2024 Federation Expenditure Budget Project prepared by the Ministry of Finance contemplates that Mexicana de Aviación has 119.6 million pesos for personal services; In addition, it is estimated that the airline will achieve income of 8,340 million pesos in its first year of operations.
Source: Forbes