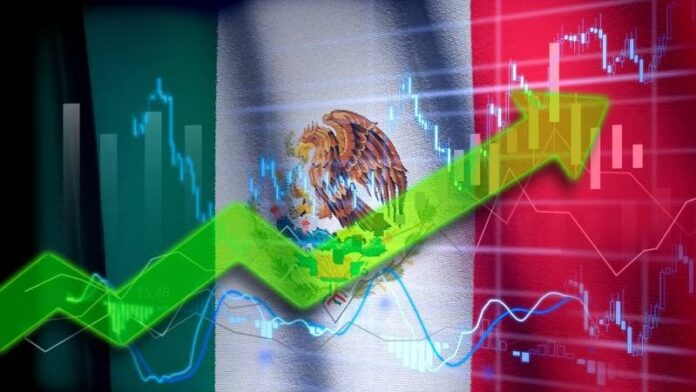 The World Bank forecasts that by 2024 the country's growth will be 1.9 percent and 2 percent in 2025.
The World Bank showed optimism for the Mexican economy, since it raised its growth forecast for this year to 2.5 percent. Thus, they add two upward revisions, since in January they expected an increase of 0.9 percent and in April they raised it to 1.5 percent.
In its document 'World Economic Outlook', it ruled out that in the case of Mexico, fiscal policy supports growth this year, since it focuses on the completion of important public projects and social programs; while it would come from investment and consumption that were stronger than expected.
"Mexico's growth rate is expected to slow slightly to 2.5 percent this year, against a backdrop of tightening monetary policy. Since inflation has come down from its peak last year, the central bank has stopped monetary contraction," he explained.
For 2024, he projected that growth will be 1.9 percent as monetary policy is relaxed; and by 2025 it kept it at two percent.
In the case of Latin America and the Caribbean, the World Bank indicated that in the first quarter of this year, private sector activity has shown weak but improving growth, while consumer confidence has been uneven across the board.
"Social unrest and political uncertainty have affected consumer and investor confidence in several Latin American countries, and policy adjustments are under discussion across the region." With this, it predicted that the region's economy would slow down even more in 2023 to 1.5 percent.
On the other hand, it maintained that the growth of the global economy has slowed down and the risk of financial tensions in emerging markets and developing economies has intensified, in a context of high interest rates.
Thus, the World Bank estimated that the global economy will slow down to 2.1 percent this year, after 2022 ended at 3.1 percent.
"The world economy is in a precarious situation. Except in East and South Asia, we are a long way from achieving the dynamism needed to end poverty, counter climate change, and replenish human capital," said Indermit Gill, Chief Economist and Senior Vice President of the World Bank Group.
According to the report, growth in advanced economies will slow from 2.6 percent in 2022 to 0.7 percent this year and remain weak in 2024. After growing 1.1 percent in 2023, the US economy is expected to slow to 0.8 percent next year, mainly due to the persistent impact of the sharp rise in interest rates over the past year and a half.
For the euro area, forecasts indicate that growth will slow from 3.5 percent in 2022 to 0.4 percent in 2023, as a result of the lingering effect of monetary policy tightening and rising energy prices.
Source: El Financiero