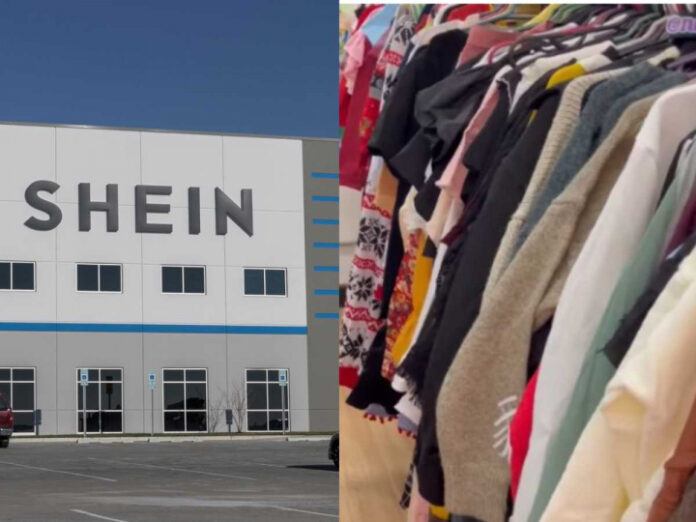 There is a place in Mexico City where you can find clothes from the famous Chinese brand Shein at very affordable prices that start at 15 pesos. We tell you where this winery is located and how it works.
It is a warehouse that sells clothing wholesale and has become very popular not only in CDMX but also on social networks, since these are its main point of communication.
How to buy clothes in this store?
The first thing you should know about this Shein warehouse is that you can consult the catalog directly on their social networks and then go to the store for the clothes you want to buy or ask them to send them by a shipping company.
Once they have the garments, they are sent by courier at a low cost; a package of 30 kilos is charged at 300 pesos, the amount of which must be covered by the client. In addition, they ensure that clothes can be changed in case of defects or stains.
The garments have prices ranging from 15 pesos to 130 pesos, however, it is important to mention that a minimum purchase of 30 pieces is requested.
The contact pages are, on Facebook, Pacas Wendy and Inventory Shein. They also have a Whatsapp contact number is 55 11 52 23 25.
Shein's warehouse in CDMX, where is it located?
The store is located in the Historic Center of Mexico City, on Calle República de Uruguay number 34. As a reference, the store is located very close to Calle 20 de Noviembre.
The establishment is on the first floor of a colonial-style building. Their hours are from 9:00 am to 6:00 pm.
What is the origin of Shein?
Shein is one of the most popular fashion brands in the world today, with its history dating back to 2008 in China. It was at this time that Xu Yangtian, also known as Chris Xu, founded ZZKKO, an online brand focused on selling wedding dresses. With his experience in SEO digital marketing, Xu quickly established ZZKKO as one of the most popular online clothing brands in the country.
As the business grew, Xu decided to expand into other markets, and began offering women's clothing. He and his partners, Wang Xiaohu and Li Peng, worked hard to perfect the business, which ultimately led to the creation of the Shein brand.
Initially, Shein focused on ordering from small suppliers and offering fast delivery to its customers. Despite the success of ZZKKO and SheInside, Xu's previous brand, in 2015 he decided to change his name to Shein to make it easier to remember.
Today, Shein is a leading international fashion apparel brand for the whole family headquartered in Guangzhou, China, with offices around the world.
Source: Dinero Imagen