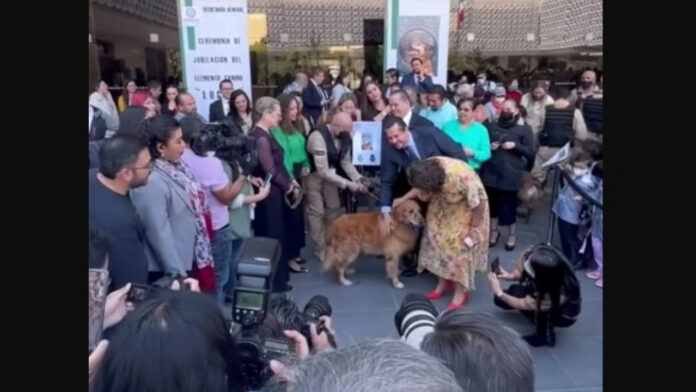 Lucas, a Golden Retriever K-9 security agent at the Mexican "Cámara de Diputados" (Mexican Chamber of Representatives), has finally retired with honors from the Lower House of Congress of Mexico City, after seven years of service as the official canine protector.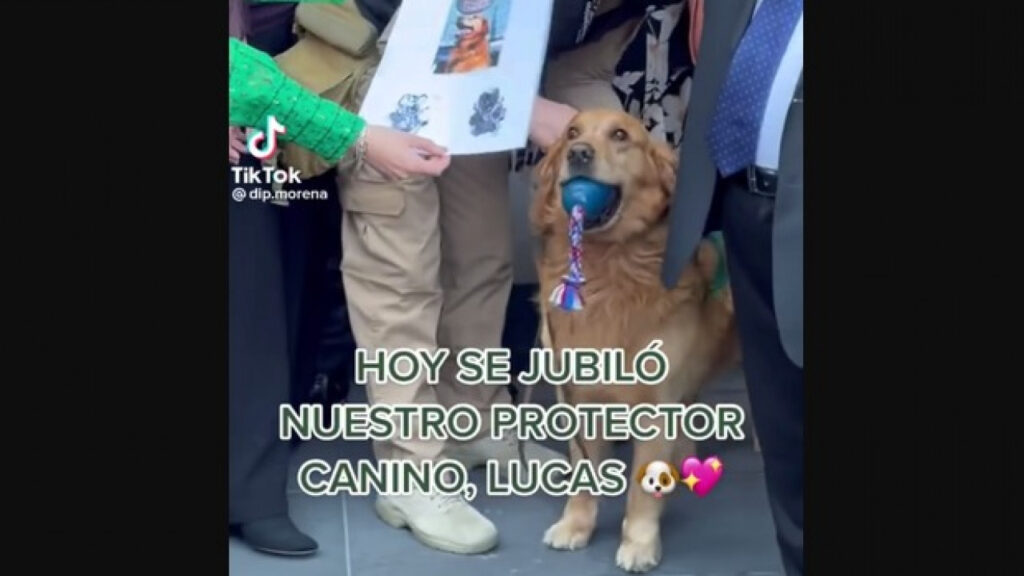 Representatives and other workers of the legislative chamber held a farewell ceremony for Lucas, in which they gave him a deserved recognition for his work.
"You're the best. Do not forget us. Thank you for your service, Lucas. We will always remember you," the video reads.
Source: Reforma