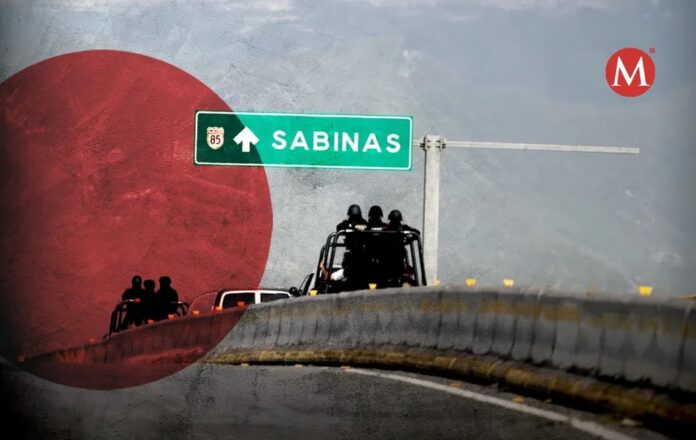 The roads of Mexico have become the Bermuda triangle, because hundreds of people have disappeared without a trace. The highway that reports the highest incidence is the one that connects the states of Nuevo León and Tamaulipas, a zone under the control of different criminal groups that dispute the area for the transit of narcotics.
Families United for Our Disappeared in Nuevo León (FUNDENL) documented between 2021 and 2022, at least 70 people disappeared on highway 85D.
Most of the victims are freight transport drivers and drivers of vehicles for small and medium-sized companies. The relatives of the absent people wonder why organized crime took them, what interest is behind it.
In addition to the highway that connects Monterrey with Tamaulipas, another point with a high incidence of disappearances is located on the highways that cross the state of Coahuila de Zaragoza.
The red dot is located at the junction between Torreón and Monclova, where from 2011 to date there have been reports of at least a hundred missing people who were last seen in that place, and the problem continues.
Some cases were reported, and others remain anonymous.
In the west and center of the country, the cases of disappearance of people on highways is not a minor issue.
On September 26, 2019, Miguel Ángel Olvera Balderas disappeared when he was traveling from Guanajuato-Zacatecas.
Interviewed by MILENIO, her sister Angélica Olvera Balderas narrated that Miguel Ángel left Apaseo el Alto with several co-workers and lost communication with his family by San Juan de los Lagos.
They informed him that her brother and the other people who were traveling with him had been murdered in Jalisco, that his remains were in the Forensic Medical Service.
"They spoke to my mother and told her that she had to recognize the corpse because they had been murdered, they told us that seven people had been killed, they told us it is Miguel, Dolores, Juan Pablo, and other people from Querétaro and I don't know where, but when they arrived, the bodies were not there".
From that moment on, Miguel Ángel's family has made a pilgrimage to almost all the forensic medical services in Jalisco, Zacatecas, Guanajuato and Aguascalientes looking for his remains.
"The only thing we know is that my brother disappeared on the highway, near Jalisco, and that the Jalisco Nueva Generación Cartel had allegedly taken him away and that they had him working in a laboratory," the woman commented.
In Guanajuato, the war between the criminal groups Jalisco Cartel and the Santa Rosa Cartel has caused multiple reports of disappearances of people to be reported in at least 10 highway points.
Another highway of terror in the west of the country is the one that connects Jalisco with Zacatecas. From December to January there were reports of 17 missing people, who were apparently kidnapped by members of organized crime who are fighting over the area, confirmed the Collective Families United for Our Disappeared in Jalisco (FUNDEJ).
Among the victims are Daniela and Viridiana Márquez, their cousin Irma Paola Vargas Montoya and Daniela's boyfriend José Melesio Gutiérrez Farías, whose bodies were found buried last January in a clandestine grave, after disappearing on December 25. on the highway that connects Jerez, Zacatecas, with the municipality of Huejúcar, Jalisco.
FUNDEJ warned that in the state of Jalisco it has at least 17 points with a high incidence of missing persons on highways.
On the Mazatlán-Culiacán highway, there was knowledge of at least thirty people whose whereabouts are unknown while they were passing through that place, denounced the Rastreando Tus Huellas de Sinaloa collective; This incidence was reported between 2022 and 2023.
Another highway of death is Mexico Veracruz, where people have disappeared only to be later found murdered in clandestine graves.
In 2022, four young people disappeared while driving on the Tuzamapan highway, in Veracruz. Their bodies were found days later at another highway point a few kilometers away from the place where they were last seen.
According to consulted members of the Solecito Collective of Veracruz, most of the victims are truck drivers.
Families who have a missing person whose last location was on a highway say that it is very difficult to find them, because most of the victims are kidnapped by organized crime to work as hitmen by force, or at least, that is the hypothesis they have.
Source: Milenio