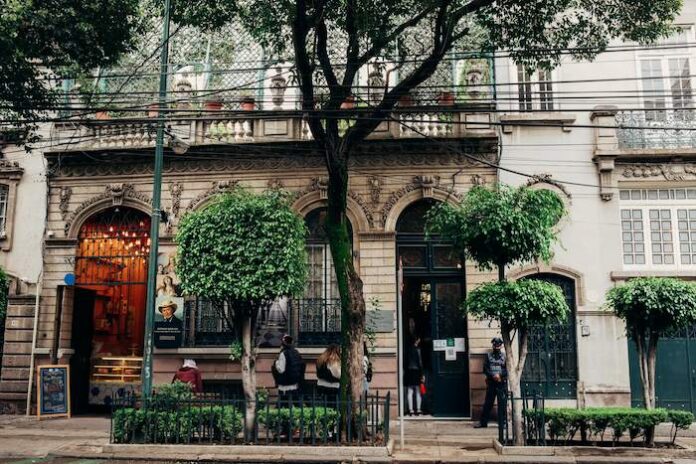 Digital nomads choose this area as their favorite…
Colonia Roma is positioning itself as one of the areas not only in CDMX but in the entire country that will see the greatest benefit for those who own properties of the style and footage that the new digital nomads are looking for.
As many already know, Mexico City has become one of the 5 most popular destinations since the start of the pandemic for the new generation of remote workers, who have different needs than what the market was used to.
Although the area has been filled with a great diversity of profiles, from backpackers looking for shared and low-priced rooms, to businessmen who prefer this part of the city over Polanco, the trend is clear; the best location and the best design are what set the standard.
Long-term vacationers aren't looking for hotel rooms, they want a more local, city experience, but they don't want a huge apartment either. Most of them come alone or in pairs and what this generation always has in mind is practicality and simplicity.
This is why not all the properties in the area are suitable to serve this market and that is where the opportunities are for those who can offer one-bedroom units, but with spacious living spaces and a distinctive design, in addition to a construction of quality.
It is important to remember that this consumer seeks simplicity but at the same time wants comfort and the best location, since they come to spend long periods of time or even settle indefinitely and generally have money to pay for it because most of them have income in dollars and they spend in pesos, one of the reasons why Mexico is so attractive to them.
The problem is that if one wants to invest in this area, the minimum ticket has increased radically and it is not easy to find a property with these characteristics for less than 6-8 million pesos. Issue that puts people with greater resources better off to benefit from this boom.
Although it is true that some interesting solutions have begun to emerge for this, such as fractional ownership models and some more innovative financing plans.
Source: Bienes Raices Today