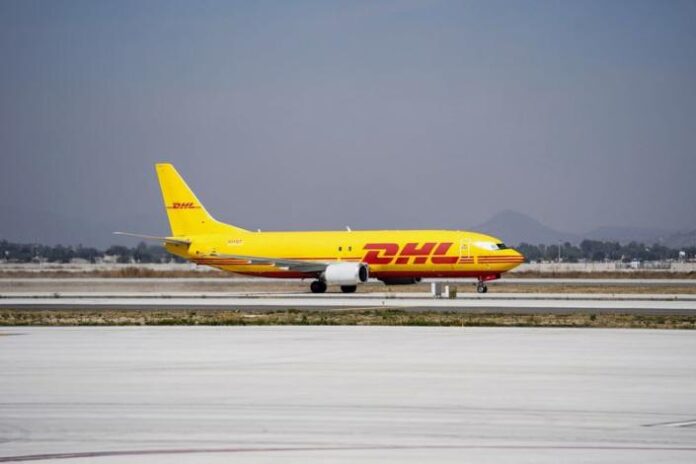 Logistics giant DHL will double its planned investment in Mexico through 2024, executives said on Tuesday, February 28th, as it shifts cargo flights from the capital's closest airport to a new, distant facility backed by the country's president.
The company will invest $600 million in Mexico through next year, up from its previous plan to spend $300 million from 2019 to 2024, company executives said following an event with Mexican President Andres Manuel Lopez Obrador.
The strategy includes about $55 million for cargo operations at Mexico City's new Felipe Angeles International Airport, according to DHL country head Antonio Arranz.
DHL is the first cargo carrier to transfer its flights from Mexico City's more centrally-located Benito Juarez airport to the new hub after a presidential decree earlier this month required the move by July.
Lopez Obrador argued that the switch to the new airport was needed as there was insufficient space at Benito Juarez, but critics have panned the move as rushed and a bid to increase traffic at the still-unpopular airport, which opened last year.
At the event on Tuesday, Lopez Obrador highlighted Felipe Angeles' state-of-the-art facilities and said the airport would break even by December, nearly two years after opening.
DHL expects three daily flights to come into Felipe Angeles by June, Arranz said, including one new route. The flights will move 120 tonnes of cargo through the facility per day, he added.
The new route will be operated by Canadian partner Cargojet, Arranz told Reuters, as Mexican carriers are currently unable to open new U.S. routes due to an aviation safety downgrade by the Federal Aviation Administration.
Another senior executive hinted at additional DHL investments in Mexico but offered few details.
"In the next 60 to 90 days, we'll be making … a further investment … in a city that we currently operate (from) here in Mexico," said Mike Parra, the company's regional director.
Source: El Financiero
---