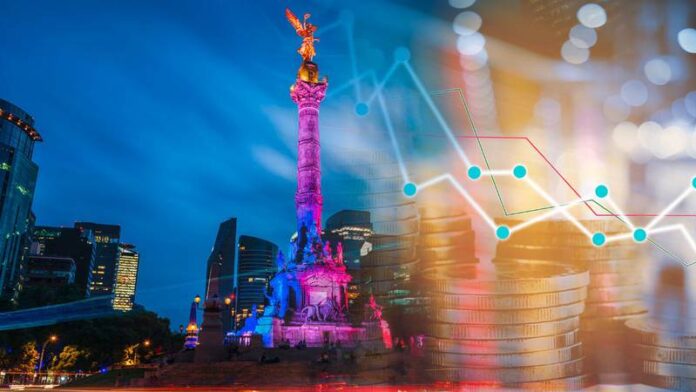 MEXICO CITY, MEXICO.- (February 25, 2023) – Mexico's headline inflation decelerated more than forecast by analysts in early February, data from the national statistics agency showed on Thursday.
Annual headline inflation in the first half of the month came down to 7.76% from 7.94% a month earlier, while economists polled by Reuters had forecast 7.80%. Meanwhile, the core index, which strips out some volatile food and energy prices, hit 8.38% on an annual basis, with a surprise of -0.04%.
However, annual inflation still remains above the Bank of Mexico's target rate of 3%, plus or minus one percentage point.
Consumer prices rose 0.30% during the first half of February, the national statistics agency said on Thursday, while the closely watched core price index climbed 0.35% in the period.
The pick-up in services inflation "will continue to concern policymakers" at the central bank, analyst Jason Turvey of Capital Economics said in a note.
It may take another three to six months for the core index to come back down, analysts at Pantheon Macroeconomics said, due to "tight financial conditions, slowing domestic demand, the rebound of the (Mexican peso) and falling raw input prices."
Banxico, as the central bank is known, has raised its key interest rate by 700 basis points since its rate-hiking cycle started in June 2021. This month, it raised the rate by a larger-than-expected 50 basis points to 11%.
Central bank deputy governor Jonathan Heath told Reuters last week that the bank's monetary tightening cycle is nearing its end and nominal interest rates could top out at between 11.25% and 11.75%, at which point rates would be kept steady to allow them to take effect.
Source: El Economista