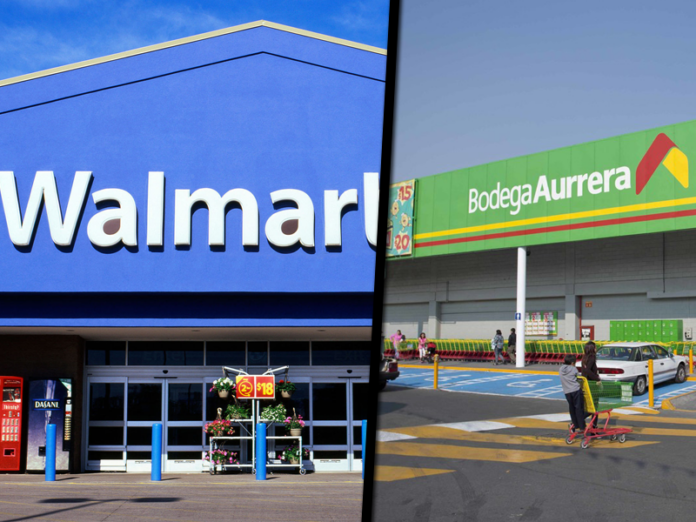 Walmart's Mexico unit on Wednesday said its gross margin in the fourth quarter shrank in a push to offer lower prices, even as strong same-store sales helped boost net profit by nearly 12% from a year earlier.
Profit for the quarter stood at 14.82 billion pesos ($759.65 million), while revenue hit 237.82 billion pesos, up 11% from the 2021 October-December period, and slightly above bank analysts' average forecast of 237.6 billion.
The company known as Walmex posted earnings per share of 0.85 pesos, in line with a Refinitiv estimate, as net profit rose nearly 12% to reach 14.82 billion pesos ($759.65 million).
Walmex's EBITDA grew 7.5% in the quarter compared with last year, with same-store sales up nearly 13% in Central America and more than 10% in Mexico.
Still, the company's gross margin contracted 20 basis points in the quarter as Walmex made "price investments" in apparel, seasonal and home categories said Chief Financial Officer Paulo Garcia.
"We innovated to offer even lower prices," Walmex said in a statement, noting that its most budget-friendly store brand, Bodega, led growth in Mexico with prices on some goods down by as much as 5%.
Mexican brokerage Monex called the company's report positive but cautioned that high inflation and competition to offer low prices will continue into 2023.
Walmex expanded its footprint with 69 new stores in the quarter, but overall investment in the year was 23% less than expected due to supply chain disruptions, the company said.
"We plan to catch up with some of our projects in 2023," Garcia said in an online presentation.
Source: El Financiero