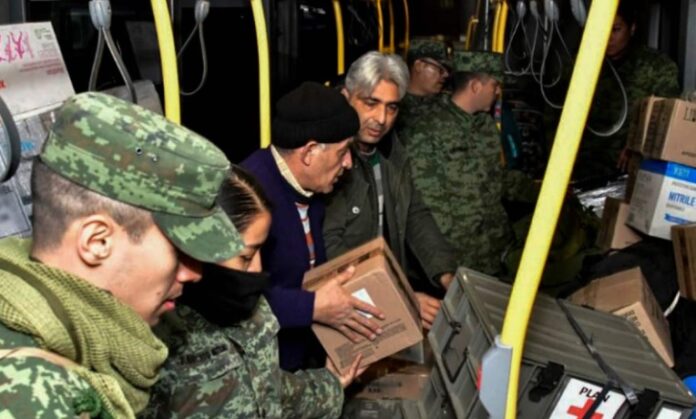 More than 100 tons of food and supplies were collected at the Santa Lucía Military Base to be sent to Turkey, informed the Secretary of National Defense, Luis Crescencio Sandoval, in the framework of the morning conference of President Andrés Manuel López Obrador.
The foregoing was made known in his speech at the National Palace, where he presented his report in relation to the humanitarian work being carried out in Turkey after the devastating earthquake that struck that country in recent days.
Mexico's Secretary of National Defense Luis Crescencio Sandoval detailed how the shipment of these provisions and supplies will be, which remain in a special warehouse within the Military Base, which serves the DN-III-E Plan for the displacement of aid in Mexico and abroad.
In this sense, it was reported that the help of commercial cargo airlines was requested to board one of the planes to carry more than 100 tons of food for the victims in Turkey.
Source: Excelsior
---