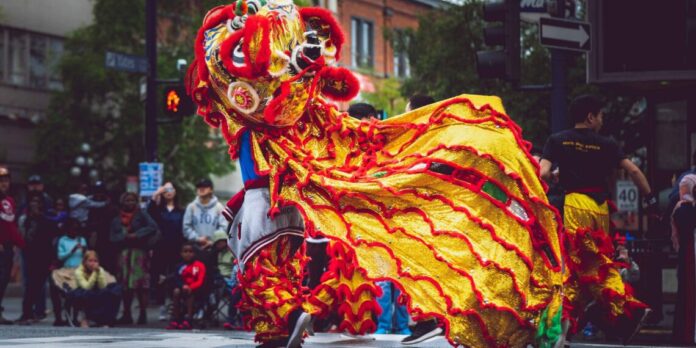 The Government of Mexico City, in collaboration with the Embassy of the People's Republic of China in Mexico, celebrated the new cycle under this ancient culture with the Sixth Costume Contest "Happy Chinese New Year 2023, Year of the Rabbit", which exhibited the creativity of 39 contestants in the Angel of Independence on Paseo de la Reforma.
This 2023 the Chinese New Year begins on Sunday, January 22, marking the end of the winter period and the beginning of a new stage of growth. In recent years, this festivity has become popular in the Western world, which is why in many places in Mexico and the world, from January 22 to February 5, parties are held in honor of this event.
The Chinese New Year is given by the lunar calendar, and is celebrated for 15 days, and although it was originally celebrated in Asian countries such as Vietnam, South Korea, the Philippines and Japan, now all over the world people from all backgrounds gather to celebrate it.
Why is 2023 the year of the rabbit?
According to tradition, the Chinese zodiac establishes 12 different signs, represented by animals. In this zodiac, each year is determined by a different animal, which points to certain special characteristics. The order of the animals is as follows:
Rat
Bull
Tiger
Rabbit
Dragon
Snake
Horse
Goat
Bun
Rooster
Dog
Pig
This 2023 Chinese New Year is the year of the water rabbit. This animal represents the moon in Chinese culture, and is associated with longevity and peace, in addition, it is considered that this is a good period to give birth. The Chinese zodiac also states that those born during the Year of the Water Rabbit will enjoy good fortune and a peaceful mind throughout their lives.
Source: LE