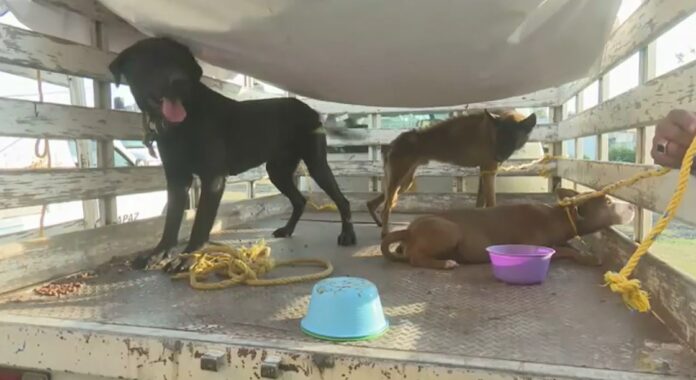 An animal protection Foundation showed a grave with the remains of at least 37 dogs in Zumpango, State of Mexico; they accuse clandestine anti-rabies in the area.
Members of an animal foundation responded to the call of residents of Zumpango, State of Mexico, after multiple complaints of a clandestine anti-rabies dog in the area.
The complainants pointed out that in this place, a grave was found with dozens of remains of puppies that would have died due to lack of attention, in addition to the fact that it is not ruled out that people have sacrificed them.
It was pointed out that inside some cages there were dogs that had died from starvation, in addition to the fact that there were dog bodies in a very advanced state of decomposition.
Zumpango authorities did not give answers
After these complaints, it was announced that several residents of the area sought out the authorities of Zumpango, State of Mexico, to be able to solve the problem with the dogs.
Despite this, the corresponding authorities only responded with a brief statement stating that the necessary investigations had begun.
This Friday, personnel from the State of Mexico Prosecutor's Office and PROPAEM entered the property, the facilities continue, apparently, there is a pit with dozens of dead dogs," it was pointed out to Fuerza Informativa Azteca.
After that, it was detailed that at least 37 dogs were rescued and channeled to the canine welfare center in Valle del Chalco, in addition to the fact that the place was secured, where so far there are no detainees.
Source.- ADN 40