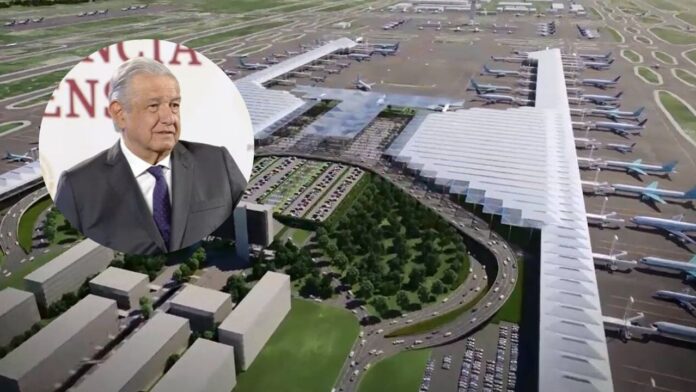 Mexican President Andres Manuel Lopez Obrador defended his plan to move all cargo flights from the capital's principal airport to a new site on the outskirts of town Thursday after a draft proposal to do such was made public earlier this week.
"An agreement is being reached between the directors of the two airports, with customs, with everyone," Lopez Obrador said in a regular news conference.
The draft decree, which was sent by the president and published on a government regulatory body's website, would halt all cargo flights out of the Benito Juarez International Airport, the busiest airport in the country.
The decree must be published in the federal gazette to take effect.
The nearest airport is the Felipe Angeles International Airport north of Mexico City, one of Lopez Obrador's signature but controversial public works projects opened last March.
Lopez Obrador said the government was not seeking to make the change "by force" and that it was looking to have buy-in from cargo operators.
Last year, officials moved to limit commercial flights out of the Benito Juarez airport, citing oversaturation.
Lopez Obrador said cargo flights would be moved due to a lack of space at the hub. Around 3% of flights at the airport last year were for cargo, according to flight data.
The president also said Felipe Angeles had the room and "security conditions" to manage the change. Experts, however, warn that moving cargo flights to the facility could snarl supply chains.
Despite being one of Lopez Obrador's top infrastructure projects, military-led construction at the Felipe Angles site is still ongoing and an area highway has yet to be completed.
Source: Excelsior