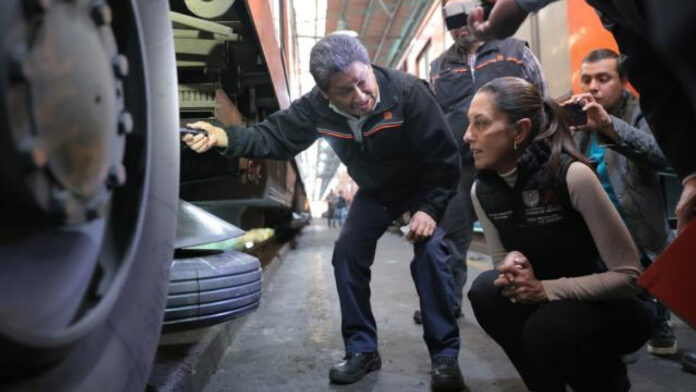 MEXICO CITY, MEXICO.- Line 12 of the Mexican capital's metro will reopen after spending nearly a year and a half closed due to the fatal accident that occurred in May 2021 due to lack of maintenance, when the collapse of an elevated bridge over which the train passed left 26 dead and a hundred wounded.
This was announced this Friday at a press conference by Guillermo Calderón, director of the Metro Collective Transport System, who pointed out that nine of the line's underground stations will be ready to operate again as of this weekend.
The announcement occurs in the midst of a new controversy about the insecurity and lack of maintenance of the capital's subway, after last Saturday, January 7, two convoys of Line 3 collided in the northern part of the city, an accident that ended with the death of an 18-year-old girl, 106 injuries and suspension from service.
The director of the capital's subway, which transports nearly five million people daily, stated that the partial reopening of line 12 will benefit 174,000 users, as was the case prior to the accident.
For this, he highlighted, seven curves with radii of less than 300 meters were reformed and rails were replaced, in addition to ensuring the structure of the tunnels against earthquakes and ground movements.
The stations that will open this Monday will be those of Mixcoac, Insurgentes Sur, Hospital 20 de Noviembre, Zapata, Parque de los Venados, Eje Central, Ermita, Mexicaltzingo and Atlalilco, while the rest, those that go from Atlalilco to Tláhuac, will continue to operate through other systems of the Passenger Transportation Network of Mexico City (RTP).