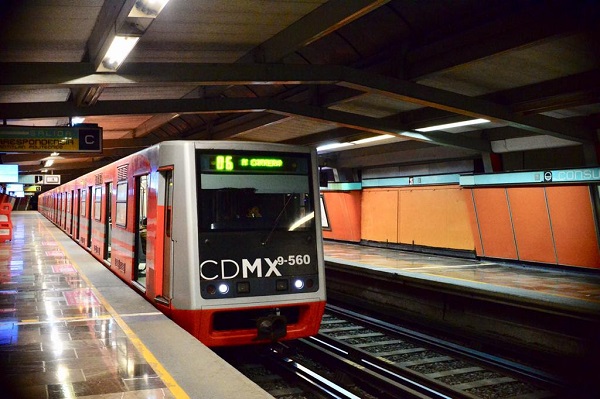 Mexico City Mayor Claudia Sheinbaum announced on Thursday the deployment of over 6,000 national guard members to stations and "other facilities" of the capital's metro system after a series of incidents she described as unusual.
Sheinbaum considered a top contender for the ruling Morena party ahead of Mexico's 2024 presidential election, said that she had asked President Andres Manuel Lopez Obrador on Wednesday for the support of the guard, a militarized police force, after several "atypical" episodes.
On Jan. 7, a train crash killed one woman and injured 57 others. The accident followed the May 2021 collapse of the rail overpass between two stations that killed 26 people.
The mayor, a close ally of the president, said that the same day the trains collided another problem occurred at another station, followed by another incident the next day and another on Wednesday involving a train car that had been serviced a day before.
"There are atypical actions, moments, events occurring in the metro," Sheinbaum said during Lopez Obrador's regular news conference.
"Each investigation must be carried out," Sheinbaum said when asked if it was sabotage. The president expressed his concern that an accident "could be provoked."
The National Guard members will be in the metro for a few months, aiding surveillance and security, and could stay there permanently pending later evaluation, Sheinbaum said.
Mexico City's metro system is North America's second-largest, after New York City's.
Congress last year put the National Guard under the control of the Army, whose remit Lopez Obrador has extended into areas of civilian life.
Source: OEM
---