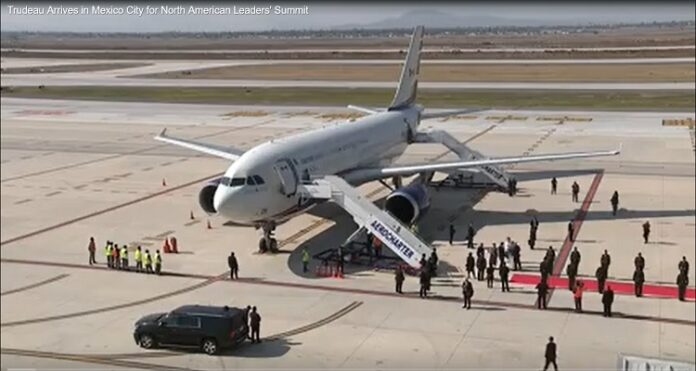 MEXICO CITY, MEXICO.- Canadian Prime Minister Justin Trudeau was welcomed by Mexican President Andres Manuel Lopez Obrador after landing in Mexico City on Monday, January 9, to take part in the North American Leaders' Summit with Lopez Obrador and US President Joe Biden.
Trudeau was expected to discuss economic coordination, plus supply-chain integration, and to promote Canada's manufacturing industry, Canadian media reported.
Biden arrived ahead of Trudeau on Sunday evening and was expected to hold talks with Lopez Obrador on a range of issues, including illegal border crossings, fentanyl trafficking, and the integration of supply chains, according to the White House.
The three leaders and their spouses were scheduled to meet at a private dinner on Monday evening at the National Palace in Mexico City, according to the Mexican government. C