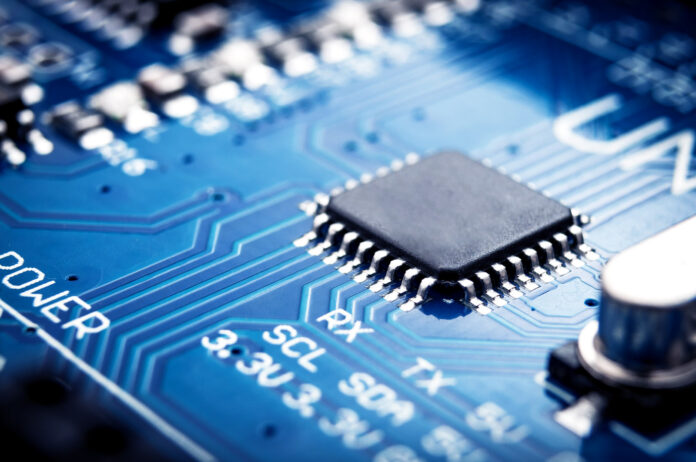 MEXICO CITY, MEXICO.- The United States, Mexico, and Canada will take steps to beef up the North American semiconductor industry, the White House said on Tuesday, as the three countries try to fix a dispute over Mexico's energy policies that worries investors.
In a statement ahead of a North American leaders' summit in Mexico City, the White House said the three countries would in early 2023 organize a semiconductor forum to increase investment in the strategic hi-tech industry.
This, according to the statement, would mean coordinating semiconductor supply chain mapping to identify needs and investment opportunities in making chips that are used in everything from telecoms to carmaking and defense.
The three governments would also step up cooperation to root out lethal drug smuggling and improve legal pathways for migrants, the White House said.
The semiconductor industry has long been dominated by Asia, and disruptions during the COVID-19 pandemic wreaked havoc among North American supply chains.
Mexico's hopes of benefiting from the push to boost semiconductor output have been undermined by the energy dispute, with Washington and Ottawa complaining that Mexican policies are putting their investors at a disadvantage.
The spat is a focal point of the summit, and Canada on Monday again raised the matter.
Canadian International Trade Minister Mary Ng put across concerns about Mexico's energy policies and their potential effects on Canadian investments in a meeting with Mexican Economy Minister Raquel Buenrostro.
The United States and Canada in July launched formal dispute settlement proceedings against Mexico under a regional trade deal, taking issue with measures Mexico has passed to give priority to its cash-strapped state energy companies.
Ng said it was important to find a "mutually acceptable resolution" to the dispute, and also flagged concerns about the treatment of Canadian mining companies in Mexico.
Source: El Financiero
---