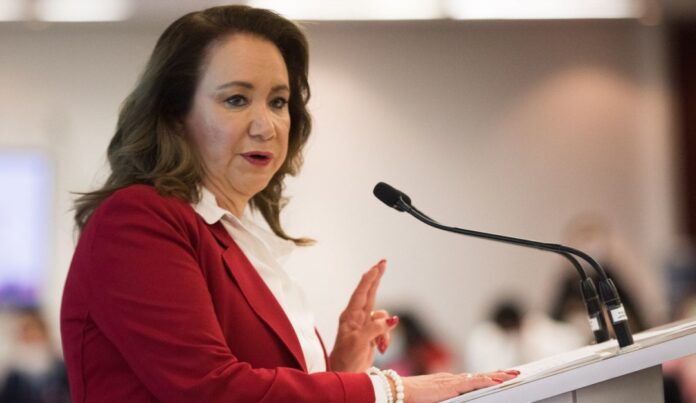 In her last statement of 2022, the minister of the SCJN reported income of 3,911,279 pesos, plus extraordinary resources of more than half a million pesos.
The statement of assets of Yasmín Esquivel Mossa indicates that the minister of the Supreme Court of Justice of the Nation (SCJN) has income as a shareholder of Westhill University, owned by her husband José María Riobóo, although she does not specify the percentage of shares she owns.
In her last statement, updated in September 2022, Minister Esquivel reported income of 3,911,279 pesos, plus extraordinary income of more than half a million pesos.
The Westhill educational institution has campuses in Lomas de Chapultepec, Miguel and one more in Santa Fe. They offer courses from preschool to university, in addition to some master's degrees.
It is estimated that the semester cost in this private university is 98,200 pesos, and depending on the degree, the cost for all career for each student can be close to 800,000 pesos, just for tuition.
Westhill University is ranked 40th among higher education institutions in Mexico City.
There are controversies about both campuses, since the Westhill Institute College is pointed out by neighbors as having seized in recent years around 4,000 meters of protected areas in the Montes Appalachia property number 525.
While the land in Santa Fe, where Westhill University was built, official documents indicate that in 2010 the government of the capital parted with a property of more than 14,000 square meters for its sale for consideration in favor of the company Servicios Metropolitanos, S.A. de C.V, which later was transferred to José María Riobóo and Yasmín Esquivel Mossa.
In addition, Esquivel declares that she owns several bank accounts in various institutions, although she does not reveal the amounts that she has. In the document, she assures that she has no debts or other types of outstanding credits.
Regarding the alleged case of plagiarism, the Faculty of Higher Studies (FES) Aragón of the National Autonomous University of Mexico (UNAM) summoned Minister Yasmín Esquivel on December 29, as well as her adviser and the synodal members who endorsed the thesis with she obtained a bachelor's degree.
However, UNAM has not reported the comments of each of the parties involved.
Source: Infobae