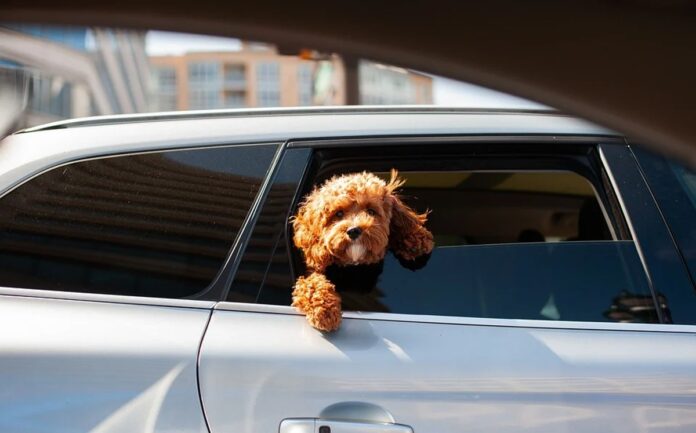 The CDMX traffic regulations establish certain guidelines regarding how our pets should be transported on board a car.
The CDMX traffic regulations establish certain guidelines regarding how pets should be transported.
Pets have become an important part of many Mexican people and families, and although it seems that taking them on board our car does not imply any problem, it must be considered that the Mexico City Traffic Regulations establish certain regulations in this regard.
Can I be fined for traveling with my dog in my car?
The answer is yes, but only in case you commit an infraction, according to the Traffic Regulations, drivers of motor vehicles are prohibited from holding, carrying or placing people or animals between their arms and legs while driving.
So if at any time while driving you want to carry your pet, you can be penalized.
How much is the penalty for carrying my dog while driving?
The sanction to which drivers can become creditors is a fine equivalent to 5, 7 or 10 times the current Measurement and Update Unit (UMA) and a penalty point to the driver's license.
That is, the fine that you would have to pay would be from 481 to 962 pesos.
And it is that Article 38 of the Traffic Regulation establishes that vehicle drivers are responsible for avoiding actions that put their physical integrity and that of other road users at risk.
How to travel with my dog by car?
It is important that before embarking on a trip, whether short or long, you determine how you are going to move your dog inside the car, consider that there are several options.
One of them is dog seats, however, it is not as safe as a cage, but it will keep your dog more comfortable than the same vehicle seat.
The best option is to take it in a cage, this way it will keep your dog in one place and prevent you from getting distracted and cause an accident, try to place it between the seats to make it safer for your pet and in case you make a brake and the cage doesn't fly out.
In the case of a small vehicle, and pet is a large breed, there are seat belts for pets, which is a perfect option for them since they can go closer to you, but without being from one place to another, also it protects them from flying through the windshield and they can enjoy the trip.
Source: Expansion