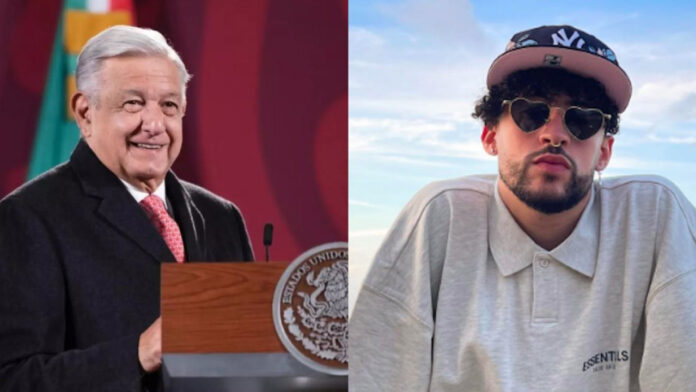 After the controversy over false and duplicated tickets for the Bad Bunny concert in the Azteca Stadium, on Wednesday, December 14th, President López Obrador asked the Puerto Rican to consider giving a free concert in the capital's Zócalo.
"I felt very sad to see so many young people who could not enter because their tickets were cloned, because they were fraudulent, some crying because they saved for a long time," AMLO said.
He added that it would have to be a collaboration and that the government would take care of the costs of the stage, lights, and sound equipment.
"It would be very good that all the young people who do not have the possibility of paying for an expensive concert ticket, could watch him perform," Obrador said from the National Palace.
The Mexican president added that he knows that Bad Bunny has a tight schedule "but maybe he could save a date for the people of Mexico City."
In this context, he indicated that he had already instructed the head of the Federal Consumer Prosecutor's Office (Profeco) so that the ticket office reimburses customers and attacked the Federal Economic Competition Commission (Cofece) since it is supposed to ensure that there are no monopolies.
Source: OEM
The Mexico City Post
---