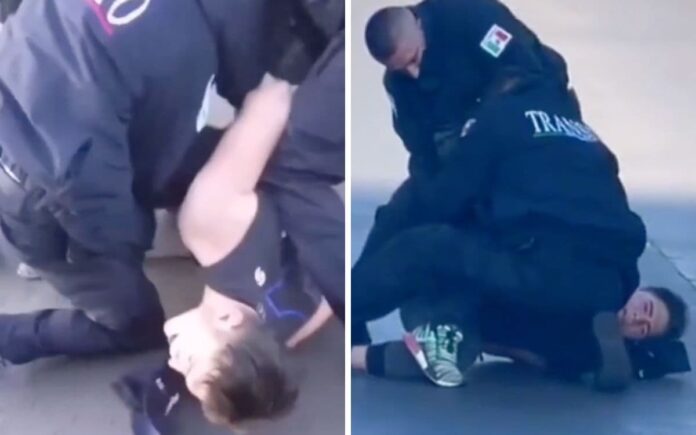 Rubén Arenzana has a TikTok channel in which he exhibits acts of corruption, extortion and irregularities in the State of Mexico.
On Tuesday, December 6, traffic police officers from Naucalpan de Juárez, State of Mexico, arrested the activist Rubén Arenzana, better known as Ruabogado. In a video shared by residents of the municipality, the young lawyer is seen subdued by three police elements while he shouts: " The policeman robbed me, took my wallet and took my cell phone!
The events occurred in front of the La Cúspide shopping center, located on Avenida Lomas Verdes. There, the activist began to record and denounce an "illegal checkpoint" placed by traffic police.
Rubén says that when he saw the checkpoint, he approached a car stopped by the police, as he usually does to record possible acts of extortion .
"When asking the municipal transit elements what was the act of annoyance or reason for which these citizens were being inspected, the elements aggressively began to insult me, indicating that they had already located me because of my videos against all the policemen and that it was time to put a stop to it ," he narrates in a video.
According to the lawyer's account, three police officers beat him and forced him to the ground. "I was not in a position to defend myself," explains the lawyer who was brought before the Public Ministry of Naucalpan de Juárez for the crime of injuring a traffic agent.
The Naucalpan Municipal Police positioned itself on the facts pointing to Rubén 'N.' of having resisted arrest and in this act having injured one of the police officers. Therefore, the political activist has an open investigation folder.
According to Rubén, a legal doctor certified that the wound presented by the policeman, and that served to accuse him, was old. The injury would correspond to a fracture approximately fifteen days before the events.
The Mexico City Post