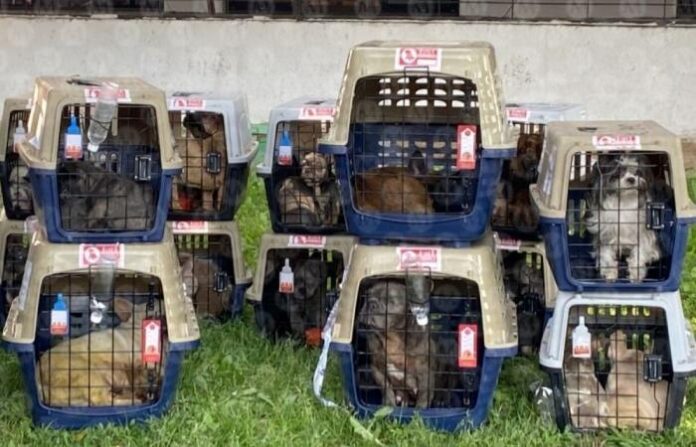 Mexico's Secretariat of Citizen Security (SSC) recovered a cargo truck that was transporting more than 200 puppies on various carriers, which were allegedly stolen after arriving at the International Airport of the City from Mexico(AICM) from Bogotá, Colombia, by order of the company Truca.
The capital authorities indicated that for the theft of the puppies, they arrested in the Gustavo A. Madero mayor's office to a man who allegedly participated in the crime.
According to the first reports, the events occurred when the officers were alerted by personnel from the North Command and Control Center (C2), of the report of the theft of a truck on North 92 and East 167 streets, in the Esmeralda neighborhood.
The officers approached the point, where they observed a white vehicle that met the characteristics of the report, where a man was unloading the cages that transported puppies of breeds such as huskies and bulldogs, among others, for which they marked the stop.
Shortly after, the person in charge of said transport arrived at the place, where she explained that the truck was carrying various dogs and left customs at the Mexico City International Airport (AICM), to go to its corporate offices.