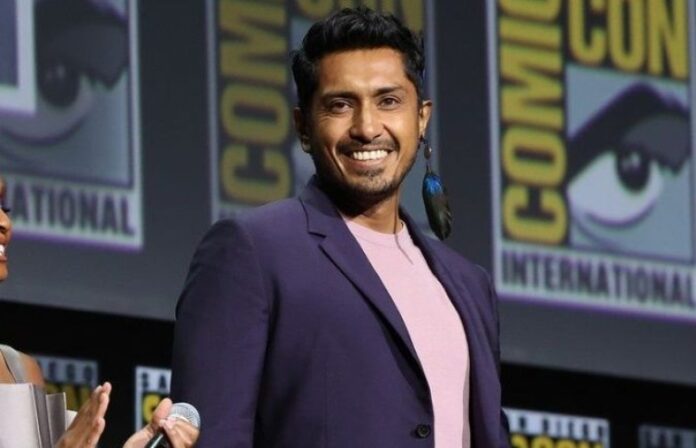 Not only is he the new Marvel superhero, but he is also Mexican and his career has been cemented in major national and international productions.
Tenoch Huerta is his name, today the world places him as Namor, the new Marvel hero, whose entry into this cinematographic universe is at the hands of Black Panther: Wakanda Forever, but who is this actor born in Ecatepec, State of Mexico?
Graduating in Communication and Journalism from the Faculty of Higher Studies Aragon of the UNAM, his path in the world of acting goes back to his childhood, with different acting courses thanks to his father, a red-bone movie buff who inspired him. His first opportunity in the cinema was with a special participation in the controversial film "Así del precipicio" starring Ana de la Reguera. Since that distant 2006, he has not stopped working.
In the seventh national art, he has participated in more than 45 films, in which the following stand out: "Deficit", "Café Paraíso", "Sin nombre", "El infierno", "Días de gracia", "Colosio: El asesinato", "Güeros", "The most wanted", "Mexican gangster (The legend of the Mysterious Charro)"
, "Los 33", "Las Aparicio", "Madres", among many more.
It should be noted that he won the Ariel in 2012 as Best Actor for his role in Días de Gracia, which positioned him as one of the most outstanding actors of his generation.
If we go to television, his path has also been fruitful, with appearances in high-impact series such as "Cappadocia", "Cloroformo", "Hasta que te conocí", "Blue Demon", "Narcos: México", among others.
Something that stands out about Tenoch is that each of his projects is different and that they add to his career, they are not the typical melodramas that we usually see on open television. Today, at 41 years old, and throughout his career where he has played a charro singer, a fighter, a policeman, a drug trafficker, and today a superhero, we know that that boy from Ecatepec is prepared to succeed in Hollywood and in the whole world because his work and sacrifices have taken him to the top.