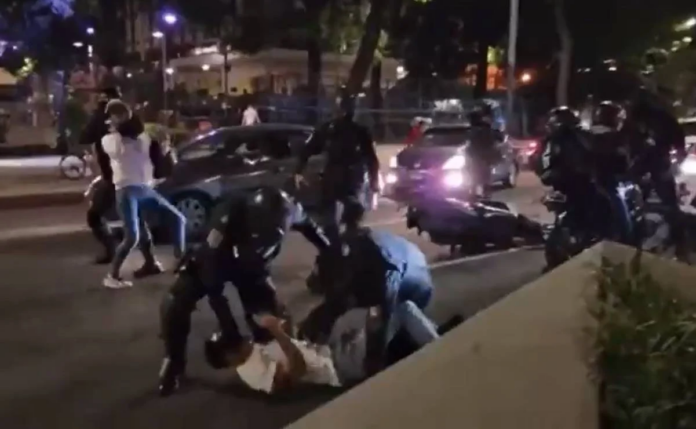 Hundreds of motorcyclists arrived from Ciudad Universitaria and generated road chaos; so far they report 29 motorcycles seized and 26 drivers arrested.
Hundreds of motorcyclists from different parts of Mexico City and the State of Mexico gathered from Ciudad Universitaria to the Ángel de la Independencia, due to the number an encapsulation of the road circulation of the Paseo de la Reforma was generated, he announced this night Forum Tv. 
Therefore, a large number of elements from the Ministry of Citizen Security were necessary to be able to remove the visitors, which sparked fights. So far, 29 motorcycles have been reported seized and 26 drivers detained.
It was recorded that some motorcyclists mostly arrived without any type of security such as helmets and special clothing.
After blocking Paseo de la Reforma in both directions, circulation has already been restored.