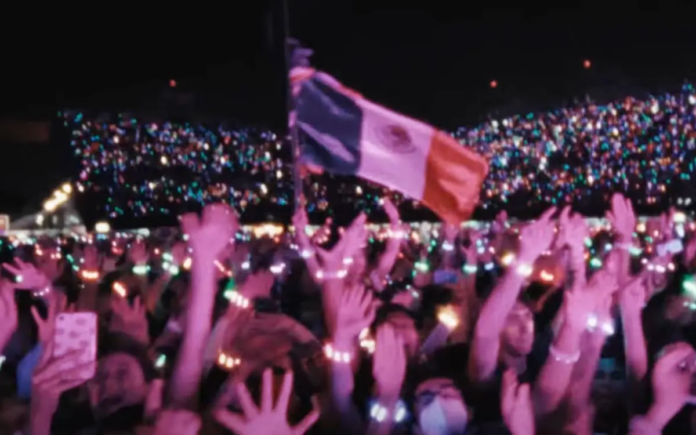 Chris Martin calls Mexico "the best audience in the world" and takes advantage of his concert at the Foro Sol.
The British musical group Coldplay, who recently toured Latin America and Europe with their album ' Music of the Spheres', published the music video for their song 'Humankind' and Mexico City is the protagonist.
The music video begins with a drone tour through the streets, the subway and characteristic monuments of Mexico City and ends with the concert that took place in El Foro Sol.
Selling every last ticket, the British band asked permission to record the video from the stage. Lead singer Chris Martin called the Mexican public "the best in the world."
"We wondered if we could ask you for a favor. We'd love to do a video right here right now with all of you. That means we're going to play a song a couple of times and we're going to release that as a video to show the world how the public in Mexico is the best and how we're the luckiest band in the world . So the first time is like a rehearsal for you and for us; there will be no fireworks on the first version and then we'll do the second version and go completely crazy," Martin said from the stage.
It is not the first time that Coldplay and its members show their love for Mexico. Their visit to Mexico City in 2007, in which they visited Frida Kahlo's Casa Azul museum, inspired their famous song "Viva la Vida" which shares its name with a painting of watermelons by the Mexican painter.
Claudia Sheinbaun, head of the government of Mexico City, used her Twitter account to thank the group for having recorded the video of her song in the capital.
Similarly, the CDMX Metrobus account celebrated having "appeared on the cover."