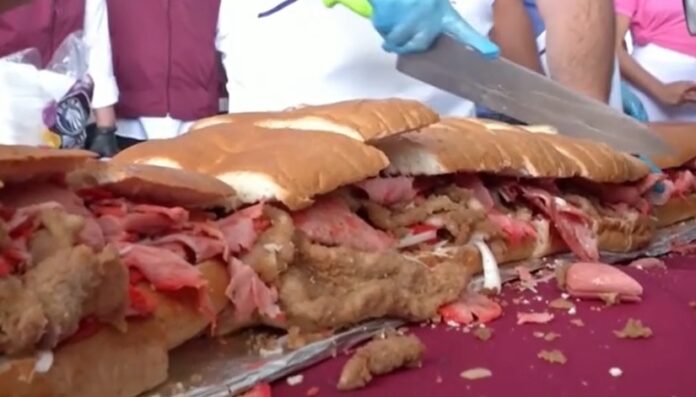 Mexico City, Mexico (August 4th, 2022).- 100 cooks and more than 70 ingredients were used in the record-breaking torta
This 'torta' sandwich in Mexico has broken two world records:
At 242.7 feet, it's the longest Torta ever made
It was also assembled at record speed: 2:03 minutes.
A traditional "torta" is bigger than a regular sandwich and can be made from a variety of products.
Each section of the record-breaking torta had a different flavor, each representing the different cooks' signature styles.
"Tortas mean everything! They mean love, they mean getting together. At least in my house we cook tortas when the family is together and we all put our favorite ingredients in them."
---
Source: Al Rojo Vivo