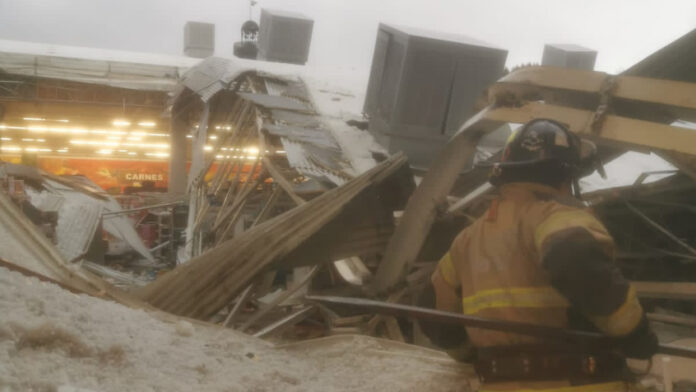 MIXCOAC, CDMX (June 12, 2022).- The roof of a supermarket collapsed after accumulating hail, in the Insurgentes Mixcoac neighborhood of the Benito Juárez district of Mexico City.
According to the Secretariat of Comprehensive Risk Management and Civil Protection, a roof of about 35 by 20 meters collapsed, which represented one fourth of the whole store surface.
The Mayor of Benito Juarez, Santiago Taboada, reported that one person was treated for an apparent nervous breakdown; Mexico City Mayor Claudia Sheinbaum reported that another citizen was injured while evacuating the premises of this supermarket.
Fire personnel went to the scene to help and remove part of the structure and debris.
Source: Milenio