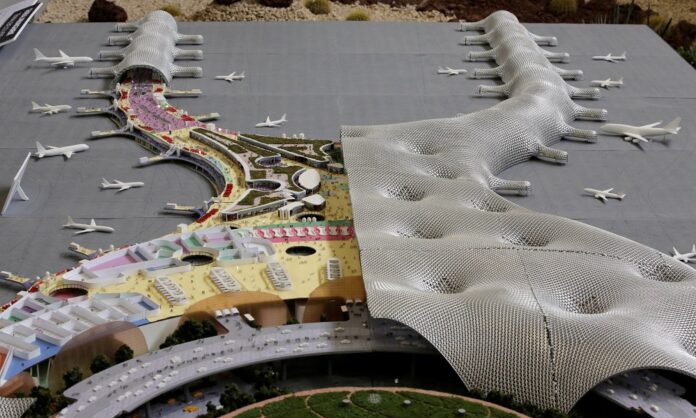 The cancellation of the New International Airport of Mexico City ( NAICM ) had a cost of 331,996 million pesos, which represented an increase of 232% higher than expected, revealed the Superior Audit of the Federation (ASF).
Figures from the federal agency indicate that the current administration estimated a cost of 100,000 million pesos, however, the difference is 231,000 million pesos and warned that the amount could continue to increase.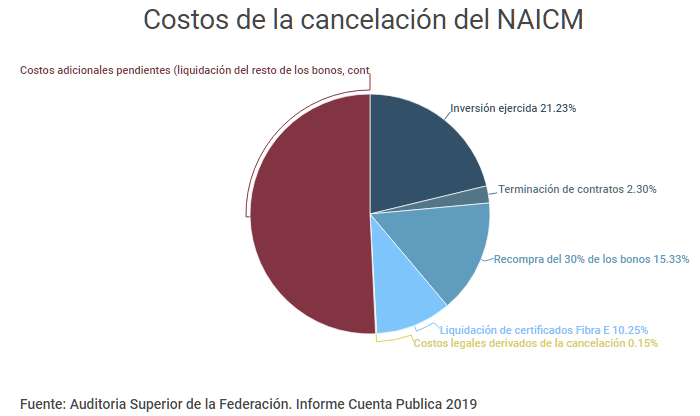 It was identified that the total cost of the cancellation of the NAICM estimated by the ASF of 331 thousand 996 million 517.6 thousand pesos, is higher than the cost of 100 thousand million pesos calculated by the SCT, in the document ' Reasons for the cancellation of the project of the New Airport in Texcoco
published in April 2019.
The ASF warned that the amount for the cancellation could increase, since the additional costs for liquidation of the pending contracts, nor for the lawsuits or lawsuits filed, are not contemplated or identified.
As part of the audits, the federal agency specified that it only considered the investment made and the value of the early termination of the contracts, but did not include the implications derived from the financing scheme defined for the construction, nor the legal costs involved.
"It was identified that these factors may cause an increase in the estimated cost of canceling the NAICM, so it is necessary for GACM to constantly monitor them, in order to identify the total cost that will be incurred with the cancellation of the NAICM. cancellation of the project", specified the ASF.
ASF points out figures
The ASF pointed out that within the total cost of the air terminal; 163,540 million were for expenses already incurred, equivalent to 49.3%; These amounts include the non-recoverable expenses of the investment made in 2014-2018 period, for 70,000 million pesos.
In addition to the early termination of contracts, construction agreements, acquisitions and services for 7,629 million pesos.
While in the costs derived from the financing scheme for the construction of the project, related to the repurchase of 30% of the issued bonds, they were for 50,887 million pesos and the liquidation of Fibra-E stock certificates for 34,027 million pesos.
In the case of the legal costs derived from the cancellation, the ASF pointed out that they were for 489,000 million pesos, in addition, another 168,000 million must be added for the additional costs that derive from pending cancellation obligations such as the liquidation of the totality of issued bonds, contracts pending settlement, as well as trials and lawsuits in process. 
For The Latest Mexico Breaking News, Mexico News in English, Living, Working, Investing, or Retiring in Mexico Please Join and Share our Page Click Here
Source: elceo.com