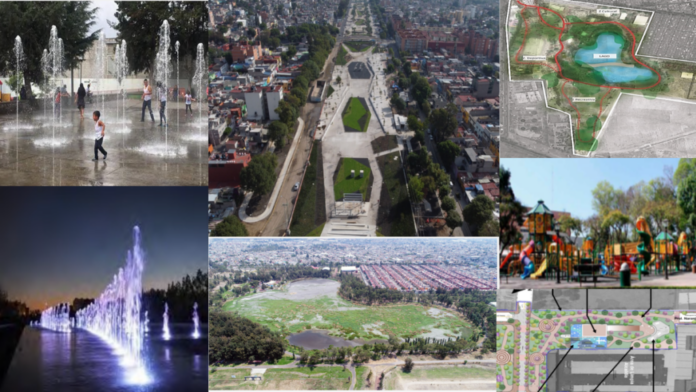 Mexico City is painted green; know the parks that are planned for this 2022, they will have activities for everyone.
Ready, Chilangos? Get the skateboards, sunscreen, and picnic blanket ready; we will have more parks in CDMX this 2022.
This year the third stage of the Gran Canal Park will begin, which is located in the Venustiano Carranza town hall. It will have a children's play area, fast soccer field, green areas, and public squares. It seeks to attract elderly residents, children, and young people, as well as everyday athletes. It is expected that this part, which will be between Canal del Norte and Río Consulado, will be open to the public in December 2022.
In Iztapalapa, the third stage of the Cuitláhuac Park will continue, which is located between the Circunvalación and Guelatao avenues in the Iztapalapa mayor's office.
It will have a wetland, sports courts, theme gardens, trails, and squares. Get your flip-flops ready as this park will have interactive fountains. Only that you will have to wait a bit, since the works are expected to end in December of this year.
Moving north; Parque Ciprés will be built in the vicinity of the Gas Colony in the Old Transfer Station in the Azcapotzalco city hall.
The works begin in March and are planned to be completed in November 2022. If your family never decides on an outdoor activity, this will be your new favorite space since it will have everything you need for a family Sunday.
If yours is to run or walk, you can do it in their walkers, which eye, they will be made of recycled materials. In addition to the children's play areas, the sports courts, and the skate zone; you can invite your puppy since they will also have their canine area. One of its pluses will be the area for older adults that will have a place for them to take out their best danzón steps.
In the Tláhuac Forest, maintenance and rehabilitation will be applied to trails and paths, children's areas, palapas, and lighting.
Source: chilango.com
The Mexico City Post