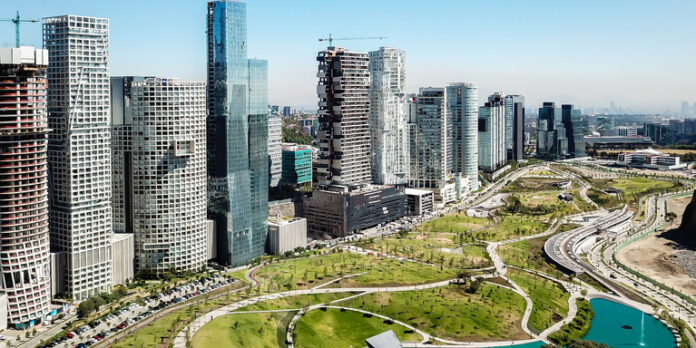 Mexico City is the fourth most expensive city in Latin America (LA) to buy a home, only after Buenos Aires, Argentina; Montevideo, Uruguay, and Santiago, in Chile, according to an analysis carried out by the Center for Research in Finance (CIF) of the Business School of the Torcuato Di Tella University in conjunction with Zonaprop.
According to the quarterly analysis, corresponding to the end of last September, the price per square meter in Mexico City is 2,420 dollars, while in Buenos Aires it is 2,600, in Montevideo it is 2,923 and in Santiago, it is 3,441 dollars.
"The objective of the survey is to know the price of real estate typically inhabited by young professionals in neighborhoods of different cities… The computation is made based on the price requested in the sales notices on websites belonging to the firm Navent (Zonaprop) and other public sources", can be read in the methodology of the analysis.
According to the document, the price per square meter that was registered in Mexico City at the end of last September had an increase of 1.5% compared to the end of March of this year.
According to the report, the city ​​of Monterrey was the one that had, at the end of September of this year, the highest increase, of 6.8%, compared to the end of March of this 2021, to register a price per square meter of 1,878 dollars.
Likewise, the city of Guadalajara registered a price of 1,761 dollars, that is, an increase of 5.4% compared to the previous quarter.
The report summarizes the prices registered in the 14 most important cities in Latin America and registered an average price in the region of 2,000 dollars.
Source: eleconomista.com.mx