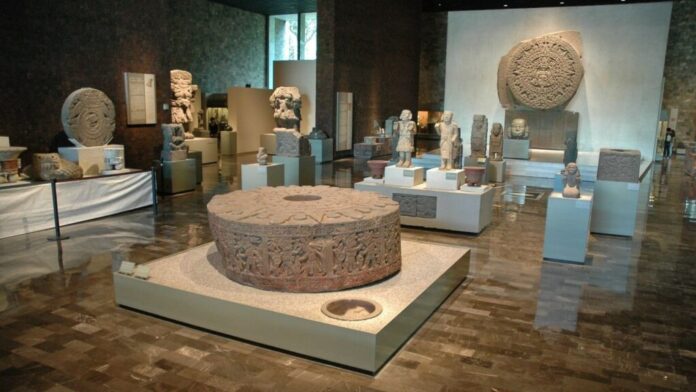 These museums will close their doors in the face of the wave of covid-19 infections. Check the list of venues that will be closed.
Until further notice, baby. To avoid contagion of covid-19, the Ministry of Culture announced the closure of several museums starting this Monday the 17th.
So if you didn't go this weekend, you won't be able to visit them anymore, at least "until further notice".
The INAH reported in a statement that the museums that will close as of this Monday are: Templo Mayor, the National Museum of World Cultures and El Carmen.
As of Tuesday, the National Museum of Anthropology, the Archaeological Zone of Tlatelolco and the Regional Museum of History of Colima will close.
"The foregoing, as a measure to prevent the spread of covid-19 infections and in order to safeguard the health of staff and visitors to these cultural spaces."
The National Museum of Interventions will temporarily modify its hours, from Tuesday to Saturday from 10:00 a.m. to 4:00 p.m.
Until now, they are the venues that have announced their closure due to the fourth wave of omicron. 
According to experts "it is estimated that the peak will be around January 20 or 21, according to health, others calculate that it will be from January to February," explains the infectologist and professor at the University of San Luis Potosí, Andreu Comas. 
Source: chilango.com