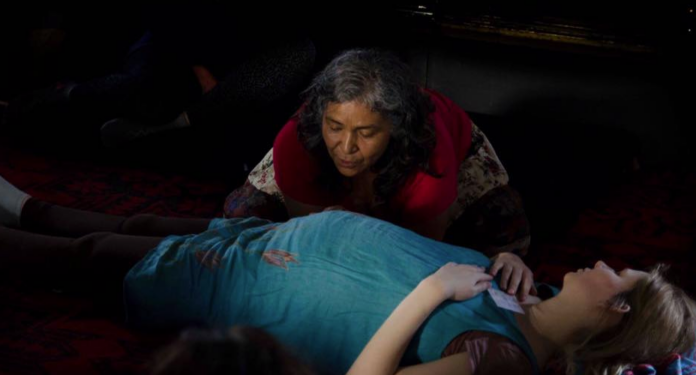 Angelina Martínez learned the profession of a midwife from her maternal lineage in Guerrero. Now she gives training and receives lives in Siberia.
At 59 years old, Mexican Angelina Martínez has not stopped helping thousands of women around the world to give birth. She belongs to a whole dynasty of indigenous midwives who learned sacred techniques as old as mankind. Angelina is the fourth in a dynasty of midwives.
The traditional midwife Angelina Martínez Miranda is a carrier of the Mexican midwife lineage from Guerrero, heir to three generations of midwifery wisdom; mother, grandmother, and great-grandmother. Now she is a tutor for foreign midwives.

In times past, midwives were considered respectable and highly wise figures. Currently, most deliveries are in hospitals and by cesarean section.
The reality is that traditional midwifery is frowned upon in our country. Priestesses who were once the link of fertility and birth are no longer taken into account.
Angela talks to the women and sings to them. He tells them that babies are very wise, that they will do their job to come into the world. And in the meantime, he gives parents some discreet advice: 'Do your homework.' This in Mexico means that they do not stop having sex. Pleasure helps birth.
Angelina has been responsible for bringing those teachings to all of humanity. From Krasnoyarsk, Siberia, to California, in the United States, he shares his knowledge. Her journey began in Austria and continued to the East without stopping to see other worlds for a second.
A childhood full of changes
Her life was not easy. Her mother spoke Tlapanecp (me "phaa), which she no longer learned due to the discrimination that existed towards indigenous peoples and languages.
"The indigenous people were so frowned upon that my mother said: 'No more this language." She did not teach it to Angelina, but she did pass on the traditional midwifery trade, stigmatized in Mexico, where, by the way, half of all births are by cesarean section.
She did not finish school because of her family's financial needs. Her grandmother rented land to plant far from her home and for the same reason, she was never more than a year in the same place.
The Tlapaneco or Meꞌphaa language is an Ottoman language that is spoken in the center and south of the state of Guerrero, in Mexico.
But that globetrotting spirit led Angelina Martínez to heal, to tell stories to pregnant women, and to sing to the hearts of babies. Of course, it has also helped to uproot fear and calm future mothers' lives.
Later and after days of work, the process of giving birth concludes with the closed. This includes a massage, a ritual and a herbal bath that help the body return to its natural structure after delivery.
At present, this beautiful profession is being reborn, as several women demand her services. It has a lot to do with the fact that midwives allow you to experience a totally humanized birth, without obstetric violence and with spiritual and therapeutic accompaniment.
Hopefully, this practice never dies. More women like Angelina Martínez are needed to spread the word about a loving birth full of sacred teachings.
One of those places in CDMX is Experience where a birth preparation workshop is taught and where doulas or companions are trained during childbirth, who can help families in the adventure of giving birth side by side with doctors or midwives. all aligned with humanized childbirth.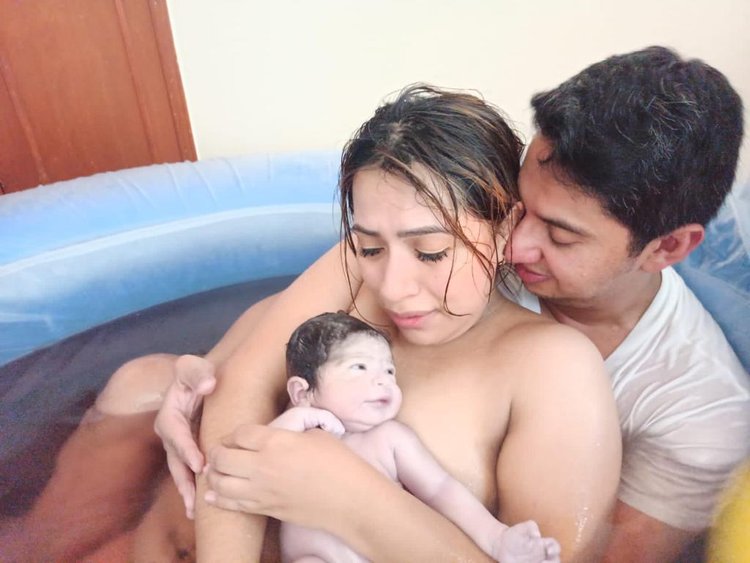 Source: mexicodesconocido.com.mx