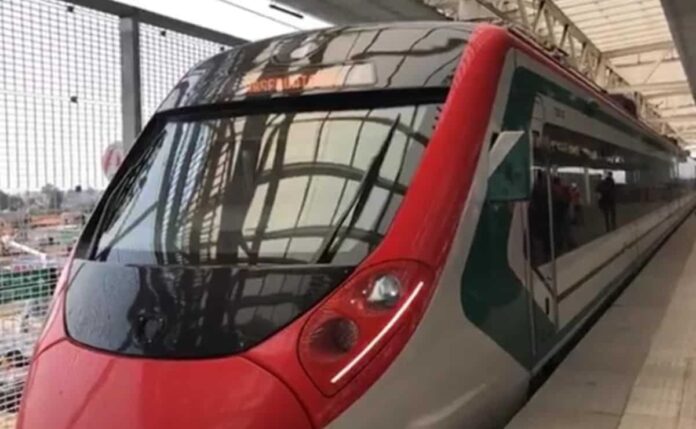 The Director of Marketing of Suburban Railways pointed out that the train will be ready by 2023
The train that will arrive in Santa Lucía will have a travel time of 38 minutes from Buenavista to the New Felipe Ángeles International Airport (NAIFA) and is expected to be ready in 2023, informed Max Noria Anguiano, director of Suburban Rail Marketing.
The trains have 5 cars or wagons, with the capacity to transport 719 passengers, 326 of them can travel seated.
This railway has areas reserved for people with reduced mobility, room and cabin air conditioning, as well as a fire detection system, said the manager.
Initially, 10 trains will be used that the Secretariat of Infrastructure, Communications and Transport (SICT) that it already had for the Mexico-Toluca Interurban Train, announced Max Noria.
It will cross 4 municipalities of Edomex
The new branch of the Suburban Train will go from Lechería to NAIFA, it will consist of 24 kilometers and will have four more stations in the municipalities of Tultitlán, Tultepec, Nextlalpan and Zumpango.
The new stations will be Cueyamil, Los Agaves, Nextlalpan and Xaltocan as well as the NAIFA terminal, Noria Anguiano revealed.
The cost of the passage from Mexico City from Buenavista to the new air terminal has yet to be defined by the SICT, said Max Noria.
The Mexico City Post