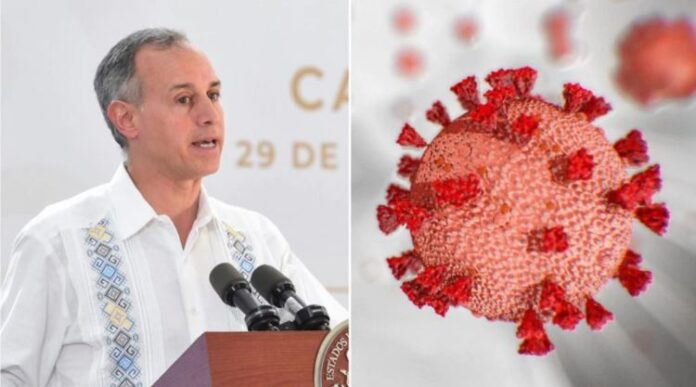 The President of Mexico assures that so far there are no concerns or risks due to a new variant in the country.
President Andrés Manuel López Obrador affirmed that so far there are no reasons for risk or concern regarding the new variant of Covid. 
When ruling out the closure of activities, in his press conference at the facilities of the 28 Military Zone of this capital, the head of the Executive said: 
"There are no elements to worry about, there are no elements of risk, according to the report of the specialists, but there is a lot of information in the media that we should not be scared of, because there is a lot of uncertainty, unconfirmed information."
The President said that this Tuesday in The Pulse of Health; a report will be given on the information you have on this new variant.
He referred that there is still no solid information on whether this variant is more dangerous than the previous ones, it is only known that it was detected in South Africa, but no more is known, even if it will reach all countries or not, especially the degree of The danger it represents, in terms of infections and deaths. 
"There is still no information, that must be very clear, that vaccines are not effective to face this variant, there is no information, it cannot be said that vaccines do not work, on the contrary, it is proven, proven that it is the best to prevent That is why we have to vaccinate those who have lagged behind ».
He pointed out that Mexico is prepared to face this new variant and that his government is always attentive and taking care of the population, because that is its job, to take care of Mexicans. 
When questioned during his morning conference in Oaxaca about the measures that Mexico could apply to this variant of SARS-CoV-2, the president limited himself to highlighting the advances in vaccination and took the opportunity to invite the population to be vaccinated against covid-19. 
He said that a follow-up will be carried out on Ómicron, but that at the moment, there is no risk in the country, according to the reports that have been presented to him.