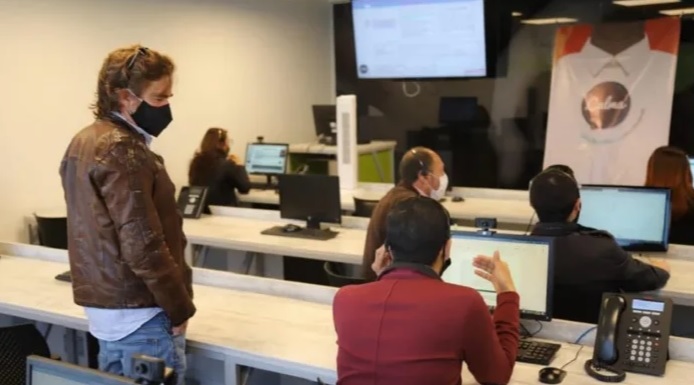 Call center and group meetings in Mexico offer ways to combat violence against women by focusing directly on the men who perpetrate it.
Organizers hope the pilot programs can promote best practices to curb gender violence. They would also like to see the programs replicated across Latin America and the Caribbean, the region with the highest rate of sexual violence against women in the world, as well as alarming numbers of murdered women, according to the UN.
Most of the region's countries have adopted policies to tackle this sort of violence and strengthen punishments. However, systemic issues, like distrust in and mistreatment from authorities, lead women not to report crimes like rape and translate to such violence still being pervasive.
The program in Mexico focuses instead on prevention and unlearning negative stereotypes.
How it works: The programs, including the Calma call center in Bogotá and AA-style meetings from Gendes A.C. in Mexico City, offer counseling and education.
In Mexico City, Gendes A.C. (short for Gender and Development in Spanish) organizes group therapy sessions that focus on how to foster a non-toxic relationship and how to respect women's sexual boundaries.
Besides the therapy sessions, Gendes offers workshops on topics such as co-parenting and video campaigns with messages like "machismo is not destiny."
Source: Publimetro