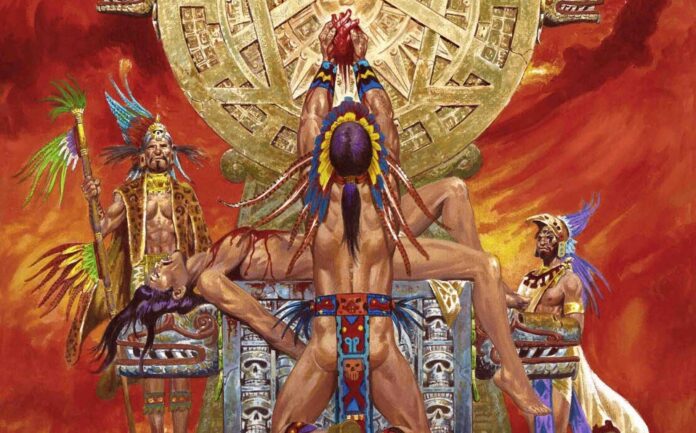 Mórbido Film Fest start date announced in Mexico
Through a virtual press conference, all the individuals were made known about the next edition of the Mórbido Film Fest, or International Festival of Fantastic Film and Morbid Horror, which will carry out its fourteenth edition in a hybrid way from 28 to 31 October in Mexico City.
Although they will carry out face-to-face functions in different venues in the city, and despite having a green traffic light, a very good part of the festival's activities will continue to be carried out via digital venues, with the intention of continuing to protect the public and the filmmakers. 
On the other hand, the management team of Mórbido announced that for this edition they will experiment with holding the festival binationally, that is, having two countries as headquarters, Mexico and Chile, from November 1 to 5 with Santiago de Chile and Valparaíso as base cities."This year, the theme of our image is sacrifice; It is so because we have all had to make many sacrifices to move forward in this industry, to make this festival. But we are offering this "sacrifice" to the ancient gods of Mexico so that next year they bring us health and abundance for the fifteenth edition of Mórbido ", explained Pablo Guisa, director of Mórbido Film Fest.
Mórbido Film Fest has been cataloged as one of the most important fantasy genre film festivals at an international level. This, as a consequence of the fact that over the years the objective focus has always been on offering a varied, carefully curated selection of cinematographic works that offer the best and most innovative of fantasy and horror cinema.
For this edition, the official selection of the festival has 42 short films from 17 countries and 19 films, of which 13 are premieres for the country, betting on continuing to position Mexico as an active center for cinematographic dissemination and promotion. Also, Paul Guise shared that three films in the selection are of Mexican authors, with two of them having their international premiere at the festival: The Exorcism of God of Alejandro Hidalgo, Forgiveness of Alex Kahuam and Dead minutes of Mario Muñóz ."Morbido has always been characterized as being Latin America's window to the world. We want to establish bridges between Latin America because the idea is to create an industry, a community. The stronger we are as individual countries, the stronger we will be as a region because we remember that our homeland is our language ", assured Guisa.
Cinépolis Diana, Cinemanía, in Plaza Loreto, and the Autocinema Coyote are three of the physical venues that the Mórbido festival will have in Mexico City from October 28 to 31. Mórbido TV, Red de Faros, and Cinépolis Klic will act as digital venues from November 1 to 5, encouraging audiences outside the city to take part in the festival.
"We are very happy to be able to carry out the fourteenth edition of the festival with this great program in a hybrid version. Next year we will return and we will come with everything ", Pablo Guisa concluded .
Mexico Daily Post