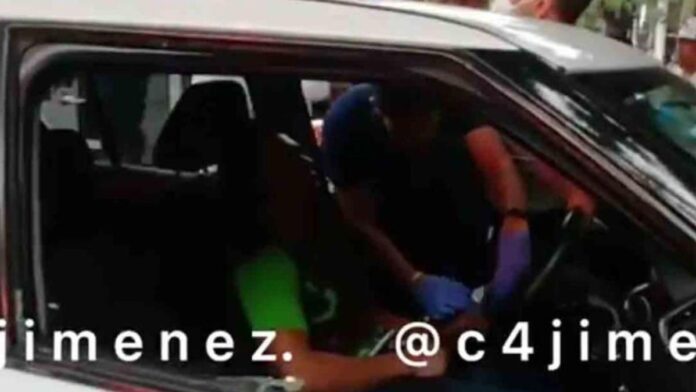 In the video clip, it is seen how he takes the watch of the deceased man aboard a car
A paramedic was caught stealing the belongings of a motorist after he was shot to death in the Cuauhtémoc mayor's office in Mexico City.
Through social networks, Internet users denounced the act of the health sector server, after a video was released that shows that in the midst of the confusion of the witnesses before the shocking event, the accused takes the opportunity to remove the victim's watch.
The images show how the victim is sitting in the pilot's seat and the rescuer takes his hand to remove what appears to be a watch and a ring.
At that moment, a woman who identified herself as the victim's mother approaches to see her son inside the vehicle and that is when the paramedic leaves the place with valuables in hand.
So far, no information has been released about the paramedic. It transpired that he is still free and continues to work, taking advantage of the moments of emergency.
Like this fact, there have been other cases in which paramedics have been involved in crimes such as rape of patients, drug trafficking, injuries, denial of medical service, among others.
Source: cadenanoticias.com