The United States and the United Kingdom can wait: Huawei has plans to continue with a strategy that starts from the construction of an ecosystem where the smartphone is the cornerstone, but it is not the only device at all. Huawei has an ambitious plan that involves cramming storefronts with gadgets that are not just its smartphones, and the vetoes, controversies, new agreements, or the lack of them, do not stop the ship.
At least, that is what he says in an interview with Xataka Mexico, Carlos Morales, PR Manager of Huawei Devices Mexico. " This is the right time to push these super integrated systems … there are categories that are going to become increasingly relevant, especially in a future connected with 5G and WiFi 6."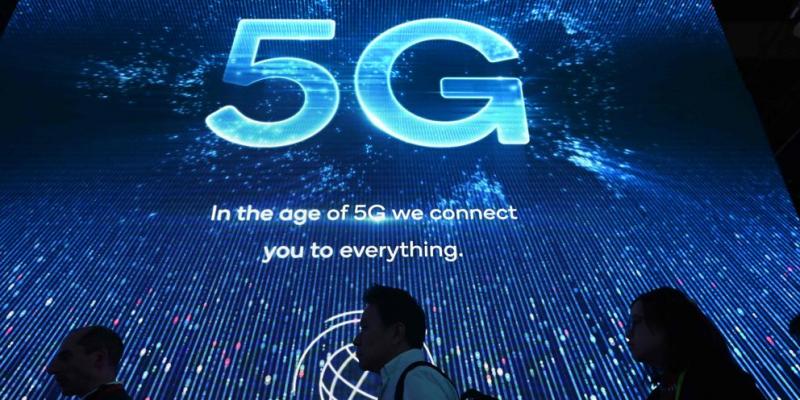 1 + 8 + N
The '1 + 8 + N' strategy aims to create an ecosystem of devices where the Huawei smartphone is the heart. "The spirit of the '1 + 8 + N' strategy is to have an undetermined number of devices operating as one." But for this to work, Huawei needs to finish landing with some of the devices that we have only seen in some eastern markets so far, specifically in China.
The Huawei Vision television, for example, was announced with hype and cymbal, but more than six months after meeting it for the first time, we still do not know anything about it on this side of the Atlantic (or the Pacific, it depends on how you want to see it) ). " There are plans for global deployment, " Morales acknowledges, although he does confirm that we will not see it in Mexico before the end of 2020.
There are also the EyeWear, the smart glasses from Huawei that he built in collaboration with Gentle Monster and of which there are plans for its deployment in Mexico .
HiLink and Huawei Share
" It is a process that will take some time, it is not instantaneous, " admits Morales. Making an integrated device ecosystem is not an idea that anyone has ever had, but it is one in which those who have tried have failed. The problem, no one doubts, is in the fragmentation of the end user experience. Morales details that Huawei will use two platforms to build its integrated ecosystem, both available right now: HiLink and Huawei Share.
We have talked long and hard about Huawei Share since the platform was introduced a few years ago. The idea is to facilitate communication between eight categories of devices: television (which we do not have in Mexico), smart loudspeakers (which tell us that we will soon have news), glasses (which will soon arrive in Mexico), watch (which even several models have in the country), hearing aids (without distribution problem), PC ( we are currently testing the Matebook X Pro 2020 ), tablet (like the recently presented Matepad ), and telematics (which we will probably not see in Mexico or in 2021).
By telematics we understand the protocols by which Huawei devices interact with vehicles, in the style of what was presented when the P30, in an ambitious plan that announced that several Huawei models could now serve as authentic keys to various models of Audi cars.
"Three years ago, Huawei only sold phones in Mexico. Three years ago, tablets, PCs, accessories began to be sold … (…) Sound X and lenses are coming. There is an acceleration but because there has been a development in the portfolio of the company and Mexico is in the top 8 of the company worldwide "

Carlos Morales
Volume 90%
In short, the Huawei Share platform works almost entirely with company devices, and, most importantly, its operating mechanisms do not require third-party software (except in telematics), such as Google Mobile Services. " There is no point in the chain where [Google Mobile Services] is involved, but if you have a P30 with GMS it works the same with Huawei Share and HiLink ."
But if Huawei wants to conquer the connected future, especially the one whose glimpse we have on the horizon, and which is called 5G, it needs a platform to communicate with devices that do not belong to the brand. Its name is HiLink, and it is an open platform that guarantees, Morales says, an " efficient and safe integration, intuitive and friendly, to control all devices from the Smart Home app "
And the operating system? Let's talk about Harmony OS
Morales remains true: Huawei will continue working on its smartphones with Android. Harmony OS is an operating system that can be quickly migrated on mobile devices, as said by the CEO of the company, Richard Yu , in his previous conference for developers, but it is still not the ideal scenario.
However, assuming that the company is not preparing for a forced software leap would be naive at least; Morales says " Harmony OS is an operating system designed for the Internet of Things, it does occupy a role in this scenario, but it is not a protagonist either because it will be in the second and third circles. We are still committed to working for the Android Open Source Platform "
Unfortunately, not everyone is committed to working with Huawei.
Source: xataka.com.mx
The Mazatlan Post