Fernando Frías new movie on Netflix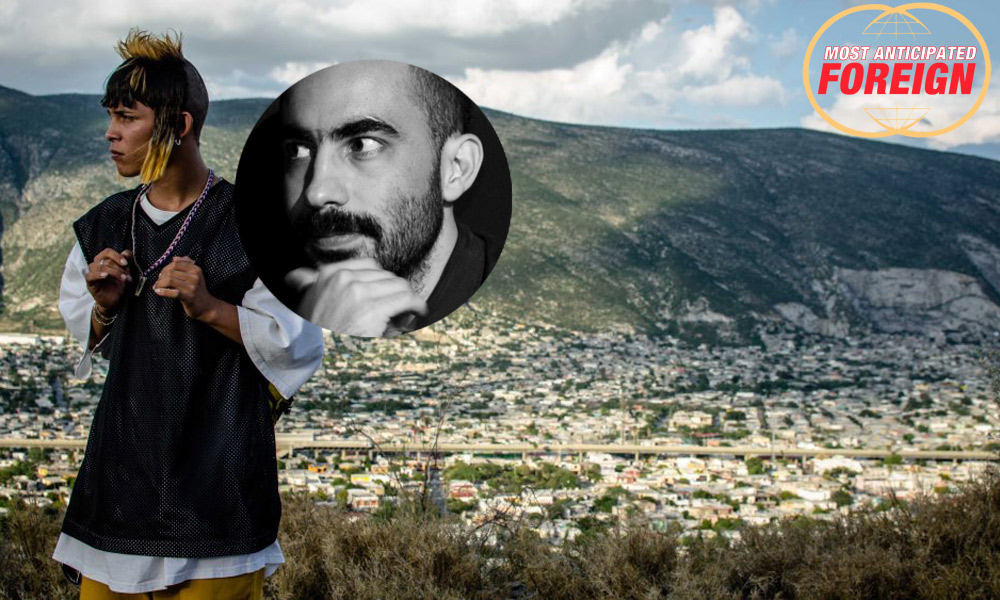 Remezcla, Manuel Betancourt observations about 'I'm No Longer Here'
Something happens when Ulises (Juan Daniel Garcia Treviño) dances. It's almost like he's in a different world altogether. He can forget about the violence that surrounds him in Monterrey, about the scarcity of opportunity that greets him at every corner, about the soulless life he finds at home. The slowed-down sounds of a genre hailing from far away and retooled in Northern Mexico gives him strength, gives him hope. To watch Ya no estoy aqui (I'm No Longer Here) is to get a glimpse into what this Cholombiano counterculture offers young men like Ulises.
For director Fernando Frías, the film's very aesthetic echoes and draws from the cumbia rebajada that scores it. As he tells Remezcla, "I found an analogy between cumbia rebajada and the lack of opportunities, the feeling that there's no future: 'Let's make this song never end, all we want to do is hold on to this moment.'"
Ulises and the rest of the Terkos gang find joy in this musical genre precisely because it encourages both a slowing down of time and an infinite extension of it. As Frías learned firsthand, many young men like Ulises, would rather live their life to the fullest rather than dull themselves and merely survive. I'm No Longer Here captures precisely that vibe: with its long shots and patient storytelling, it puts you in Ulises's head, making you ache for the joy he feels when he hears those accordions.
But to see Ulises's graceful dancing — whether at home surrounded by friends or later in New York City by himself where he's been sent to best stay out of the violent grip of rival gangs — is to see someone tapping into a quieter side of himself. His outward appearance, which includes oversized clothing and an anime-like hairstyle, as well as his laconic demeanor may strike one as indicative of a hardened exterior but they compliment his softer side.
"There's a common misconception that pits fragility against masculinity," Frías notes. "That fragility defies masculinity. And in my head that's a common misconception. We will all feel fragile at some point. Different cultures offer windows into that: cumbia is inherently melancholy and the way they slow down the cumbia in Monterrey makes it more nostalgic." Tapping into that genre is in itself a way to embrace a vulnerability that deepens our expectations of what young men can be.
For someone who wanted to push back against the kind of stories about Mexican violence audiences have been trained to expect, and the type of male protagonists they tend to center around, Frías is keenly aware of how different Ulises and I'm No Longer Here Are. "We never decided to create a new or more modern version of masculinity," he shares, but he was interested in exploring a character who finds his own way of expressing his sensitivity, defying many of the expectations about manhood that remain rampant on both sides of the border. He may not have that many lines but there's a deep well of emotion he carries with him.
Frías always conceived of I'm No Longer Here as doing more than merely entertaining its audience. For too long, he notes, we've been conditioned to think of movies solely as entertainment. But they're also great tools through which to question and tackle different ideas about how we understand the world — whether that means looking at Mexican gang warfare anew, examining the plight of immigrants in the U.S., in a new light or even working to undo stereotypes about masculinity in a story about cumbia dancing.
"A film is like a journey," he adds, "films not only tell stories but offer an opportunity to show another perspective, to show other ways of looking at things."
I'm No Longer Here is now streaming on Netflix.
Source: remezcla.com
The Mazatlan Post